Mylot reputation, gone?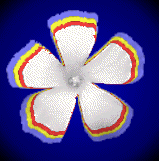 Philippines
June 5, 2007 6:08am CST
Just a few minutes ago, I checked my reputation by pointing the arrow to the star rating, but I discovered it does not anymore give my reputation rating. Likewise, I also checked other fellow mylotters, but it yielded negative result just the same. What happend? Is there a glitch here, or has mylot deleted showing mylot reputation to avoid conflicts among its members? I am wondering....
4 responses

• United States
5 Jun 07
I just did it and it worked fine for me. Are you using a browser other than internet explorer? Because it only works that way in IE.


• India
6 Jun 07
yeah...it happened to me as well..i was 9 on rating and all of sudden fell one short...donnow why...but since i ma one of the active members on mylot..this is really strange, atleast we shud get some reason over this...

• United States
6 Jun 07
Well, I learned something new with this discussion. Thanks for posting and asking because it helped me learn more too.