The Big Old Pelicon!!!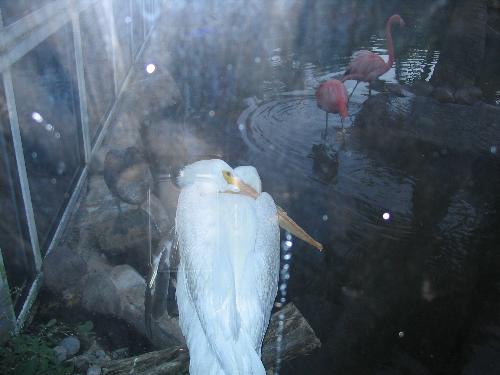 United States
June 5, 2007 6:18am CST
We went to Fortworth ZOO, Texas, Last summer! Fortworth zoo is one of the top ten Zoos in the world. It has over 400 animal collection, around 150 bird species and many rare species only prsent in this ZOO in US. It has a safari shuttle inside the zoo running in summer and attracts thousands of kids everyday! In the bird section which is of very special interest of my husband, we have seen many of these different kind of pelicon,seems like in Finding Nemo, and seen a white very very old guy, could not move or look around, just sleeping all the time.All other birds were playing and singing. But some of them were taking care of the old guy, bringing some food for him and sitting beside him for a while! We touched them too and also tried to feed the old one. I dont know how is it now. Still sitting aside or sleeping!
No responses