Search and win prizes!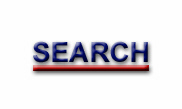 United States
June 5, 2007 1:38pm CST
I found this neat site called winzy where you can win prizes through searching. It's free to join and you can get free upgrades as well if you have firefox browser. The link to this site is in my blog. Click on the "Paid to Search/Surf" link in the menu and it will take you to the section of the blog where the winzy link is. Also if you don't have firefox browser, you can get it for free. I have a link to the download site in my blog as well under the "Free Software" section. ~Kythe42 http://lemurianphoenix.blogspot.com
3 responses

•
5 Jun 07
Thanks Kythe42 for the information. I don't have time to check it out now but will check it out later.

• United States
13 Nov 07
I think this site is better if you want to win prizes it fun and you have great odds. www.phonybets.com