Do we really get the earnings that we have in myLot?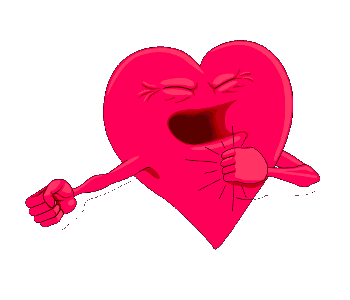 Philippines
June 6, 2007 9:27am CST
I was just wondering if we can really get the earnings in mylot and how???My earnings are going up everyday because i open the site and responded to discussions and start my own too..But that's my question.The how to.Those who have experienced it and have any idea, please help me answer my questions.
9 responses

• China
6 Jun 07
Although I am never paid like you coz I am here new too, I think it must be true. Because so many people are here posting everyday, and some have already reach the payout. If it doesn't pay, there must be a lot of discussions complaining about that right? And as I know, many consider the Mylot one of the most trustful website online.

• Philippines
6 Jun 07
well thanks for your response. I'm glad that you're there to lighten my feelings as to the reality of mylot earnings..goodluck to both of us who haven't received an amount yet.

• Philippines
21 Jun 07
Mylot is the only site I joined that do not default in payment. They will pay you through moneybookers. Moneybookers is user friendly. All you need to do is open your own account there. You can copy paste this link to open your own account: https://www.moneybookers.com/app/?rid=3680125 You can read the guidelines from there and they are easy to follow.

• India
18 Jun 07
yes we get the earning from mylot, we just have to post our thoughts in a very descriptive manner which becomes useful to other members, and the earning which we get depends on what is our content, if content is good we will get good money and if content is bad then we get less money and sometimes no money, so try to write your posts in a very descriptive way i hope you got all the answers of your question even if you have any doubt you can always contact me. thank you.

• China
7 Jun 07
I have reached my first minimum payout, but now I don't receive money from mylot now, and I think I can receive it before 15th, June. If I receive the bill, i will give you a new response. I have to receive money by paypal, do you use e-gold or paypal? Have you used paypal? I don't know about paypal very much. Can you give me some tips about it? Have a wonderful day.


•
6 Jun 07
you get paid 15th of each month for the previous months earnings.. direct to your paypal account... then withdraw cash from paypal to your proper cash bank account.. you only have 42 posts so early days.. keep at it... get plenty of referrals too .. include your referral link in e-mail signature and be sure to tell all your friends to sign under you...

• Germany
21 Jun 07
For me it was this way: I reached the ten dollars line shortly before end of May. A sign popped up, telling me I have reached payout and that I would be payed. Then it did not take till the June fifteenth, no, I was paid in the first week of June and I was very happy. I got my money to my paypal account. It was 11 dollars, great! Naturally I am trying to reach payout again this month and it looks as if I can make it again. You, too, will get paid. Happy mylotting.

• United States
8 Oct 07
Like others have said, it must pay if som many other senior people are still here. I just cant wait untill i reach that spot.

• United States
23 Jun 07
Yes MyLot does pay. However it isn't enough. Currently I spend more time on this site http://www.gather.com/inviteLanding.jsp?parentMemberId=352683&tc=14. It is like MyLot but a little better. Right now they are paying about 15 cents a photo. MyLot pays 1 or 2. It isn't worth my time to edit a photo to upload it only for money. I do enjoy MyLot and the payment is a nice bonus.