Milo, Dillon, Spinelli, Logan, or Someone New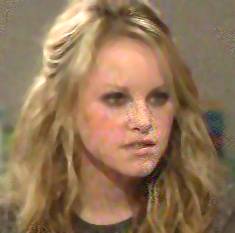 Canada
June 6, 2007 1:46pm CST
for our little Lulu?? What do you think AND why??? To me, Dillon is been there, done that, Milo does not get enough screentime to be paired with her, she and Spin have a great, close friendship thing going on, kind of like Lucky and Emily, Logan...eeewww, just don't like a darn thing about the guy and LL3 they ain't and likely never will be...so I vote for someone new. Maybe even Coop--Maxie sure doesn't deserve him! What do you think should be the pairing for Lesley Lu Spencer?
4 responses


• Canada
10 Jun 07
I love the Spinelli character and I would love to see them together! He is so sweet and loyal in a very nerdy sort of way! Also he worships the ground she walks on and seems to understand her, who wouldnt want that in a man! She also appears to care for him so I think it would be a great match for the character!

• United States
6 Jun 07
I like lulu and spninli together they could be the next Luke and Laura on the show. Spinnili seems to know how to make Lulu laughs and he listens to her. That guy Milo I don't see him with her and Dillion he has been there for here too but Spinnili is better and yet funny.

• United States
6 Jun 07
I like Spinelli.. I think they are a good combination of fantasy and reality.