If you were a diva or divo, what're the things you'd demand for??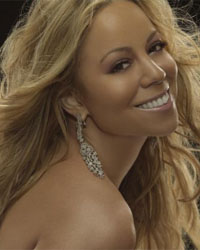 Malaysia
June 6, 2007 5:13pm CST
As a diva, or a divo (for the guys), sometimes I just wonder how fun it would be to demand for stuff. Only green skittles! Or have the room painted purple! We've all heard how the divo Sir Elton John only wants certain fresh flowers in his room, or how JLo wants everything to be white; white tablecloths, white curtains, white bedsheets, everything white! Well I think that if I were to be a diva, I'd demand to have my own chef to cook anything I want!! My food has to be tiptop!! Haha.. That would be a riot! How about you others divas and divos?? What would you demand for??
2 responses

• Philippines
7 Jun 07
hi there! ;0 nice question, meanqueen! ;0 well, if i was a diva, like mariah carey or something, i guess i would have to demand that my room, any kind of room which i would have to stay in would be painted pink, with everything in it pink! with pink carpet, ok! haha! then, i want to have cold blueberry cheesecake served with diet coke. ;0 and i want to eat buffet every meal! lolz! ;0 talk about diva attitude! ;p

• United States
9 Jun 07
LOL. GO DIVA!!!! I totally agree with the blueberry cheesecake...Ill add that to my list, LOL. Buffet sounds nice to, and not a cheap buffet. A nice one that my own private chef made for me, LOL

• Malaysia
13 Jun 07
Hmmm.. I'm not so sure about blueberry cheesecake~! But I would definitely love chocolate cake or chocolate fudge brownies~~!! Nyuumm.. I'd totally have my personal chef with me everywhere I go!! Here we go divas!! LOL~!!

• United States
6 Jun 07
I'd request a full wardrobe of my favorite clothes all the time, and also for my group of ridiculously handsome male escorts! I guess stars like that probably have all the clothes available to them that they could want.

• Malaysia
7 Jun 07
Woohoo.. I'd like that too!! yup, clothes would be a must!!