what kind of payment you will pay in supermarket cash or credit card?

Philippines
7 responses

• Pakistan
8 Jun 07
i always pay cash when paying in any store or shop because i think it is easier to do this, i only pay via credit card when i don't have any money left in my pocket


• United States
7 Jun 07
It depends on how much I buy. I'd probably use a debit card if need be if it's a lot. If it's something small in price, then cash.


• United States
7 Jun 07
Me, too. I would prefer to pay cash. Credit Card rates are rediculous! I will only use in case of emergency or to replace applicances when needed.

• Singapore
7 Jun 07
I never have the habit of carrying around cash personally. I think the credit or debit card is much easier to deal with as you do not actually feel the loss of your money. lol. That is why I get irritated when some places do not accept cash thus I would have to go and draw from the nearest ATM more money then I would have paid if it had just been deducted from my card

• India
7 Jun 07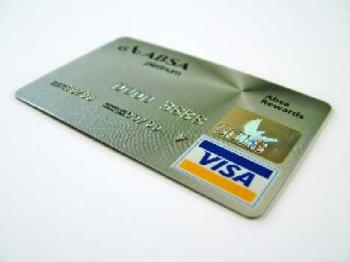 I really don't trust these computers, anyway i never pay by credit cards even though i own one. I see many people shopping by cards and it looks nice in a way, i mean standards is there in this shopping style. But i heard and saw many complaints like they have losr some amount of money...etc.