Gloria and Will are really getting sickening, 6-7-07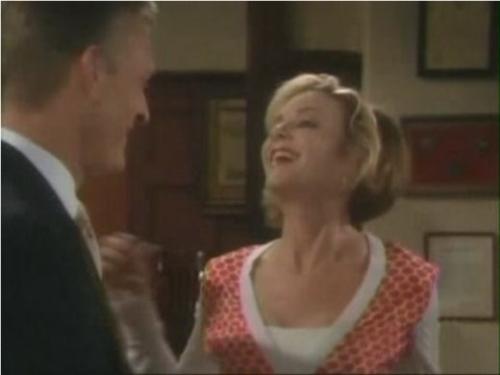 United States
June 7, 2007 7:49pm CST
Two loser characters getting even more sickening. It is way past time for Gloria to pay for her mideeds since she has no conscience and on remorse. Some spoilers are saying Will is going to have a stroke, such an overdone soap theme. But maybe if the writing improves a little they will have him learn about Gloria tainting the Jabot cream and cover for her making him the ultimate hypocrite since he is so high and mighty in most cases. He is actually a real loser to think that Gloria is very attractive to men. She isn't to me.
2 responses

• Canada
10 Jun 07
I cannot stand the character Gloria or the actress who portrays her! I like William though. I guess this spoiler came to be because in fact he did have a stroke. I bet when he comes out of the coma he wont be able to speak, wont remember the evidence or the funniest would be after all her scheming to get him, only remembers Jill! Maybe he will be a "nicer" prosecuter after his stroke. Another thing would be if he forgot everything so that Phyllis was set free lol because after all we know that Nick is alive (probably with amnesia lol) so Phyllis will get Jack back only to find that NIck is still alive.

• United States
8 Jun 07
This whole storyline is leading up to what Gloria said about Will when she first met him, he will do anything to get his man. I believe he staged their marriage (after all he is the DA and very weathly) and did it all to get her DNA sample, she does not trust her, and now that he got her sample and had it tested it will prove that she is guilty, poor Gloria is fixin to go down.

• United States
8 Jun 07
I have to disagree that Will married her just to get the DNA. As it was shown he had no real suspicion about her faking the DNA until after they were married and he saw Gloria's friend (what's his name) doing the magic trick. Also it would make him even more of an unbelievably stupid man to marry her for that reason and then be in the position of her getting her hands on some of his money. I really hope she is going down; she deserves it more than anyone else on the show.

• United States
8 Jun 07
Did you see today's show (Friday), it showed that William married her stating that he had to get the evidence to prove his case and then poof ... Gloria is in luck since William had a stroke, better news for her if he lost his memory, this woman wiggles out of everything wrong.

• United States
9 Jun 07
Yes I saw todays show and I didn't hear him say he married her to get the DNA proof. He married her because the idiot loves her and he had the stroke from the stress of loving her and knowing he would have to bring her to justice. So unfortunately she gets away with it again.