are MLM's worth money making

India
June 8, 2007 8:50am CST
MLM multilevel marketing is very popular now and these people are like flies never leaving u alone always begging to buy their products,has anyone earned real cash in it. the trips they make ,the phone calls they make is not at all considered and they think they do benifit. but i doubt. is it worth the effort and hard work, tht 20% we can easily get if we start a new business
4 responses

• United States
10 Jun 07
There are many different MLM's out there, some are good, some are bad. And of course it depends on what your interests are. I sold Tupperware eons ago and did very well with it. I had a few people under me, but most of my income came from what I did in sales. I was able to make my car payment every month with it, so it worked out for me. I also got free products which I still have an use all the time. I also did PartyLite for a while and loved that also. I dind't do as well, mostly because it's a very narrow market. But I did have fun with it, and again, the free products. I have also done some loosers - Metabolife and Herbalife - although I know people were successful with them. They just weren't for me. I now do fairly well with Direct Marketing company, which is a great idea!! I don't have to charge someone more than what I'd pay for something - we all pay the same price and it's usually much cheaper than what I can get in the stores. Better product, costs less and is shippoed directly to me. Plus, they pay me for telling people about it - I don't even have to stock products or take the orders. It's a real winner for me - even if they didn't pay me for it, I'm saving money and getting a better product. You just need to find what works for you.

• India
10 Jun 07
maybe u r right, i am not such a great marketing person maybe. but still people who had joined earlier make more profits from referrals they get commission from all sales made by their referrals, and they are the seniors so tht too is an advantage.

• United States
10 Jun 07
Yes, some of them work that way, some don't. With what I'm doing now, I can bring in someone that reaches a higher level than I do. Although they are still part of my organization, my friends who join after me can surpass me. Let's say I reach the level of Director, buy my friend has more time to devote to it so she becomes a Senior Director. She is not held back because I did not advance further, and she stays in my organization. Unfortunatly, we do not have a presence in India so this would not be a viable opportunity for you. But I'm sure there are things, just keep looking and doing your research.

• India
10 Jun 07
i thing which i am into reaps great benifits for seniors, while we just look upon them and fume. all they do is push to make more sales but thru minimum sales they get huge profits

• Puerto Rico
10 Jun 07
Well i am going to speak for myself. I am actually making a living with my network marketing business. I started to market myself instead of marketing my business. It works out very well when you dont have to market a product or a service. Just brand yourself get credibility then talk to people about what you do. Try it and let me know how it works out for you

• India
10 Jun 07
so what kind of products u market, how do u brand them and how dou market them? :)

• Puerto Rico
22 Jun 07
Before I actually try to sell anything to anyone I promote myself. How? a few ways but Im going to keep it short for now and let you in a secret that works very well for me. It can for anyone also depends on your personality. For those of you that can be sociable with people and are not afraid of talking and making friends this should work. First you need to get into a good MLM business. I can recommend a few if you ask me ( Im not sure If I can mention any here, I havent read all the policies yet lol). Now once you are making some money you start to invite friends make a small party here and there a few BBQs whatever you can do to invite people and meet new and old friends. Like in anyother get-together you go you always have a group of people who will ask you how noce you home is and what is it that you do. Now heres when I make my move. I actually dont speak about the business just yet. I just let them know that i work from home and that its nice to be able to be with the kids more then when I used to work Blah Blah Blah. This works with peoples minds and its very effective,specially when your just a regular guy like me (nothing out of the ordinary). Most of them get curious and want to find out what the Hek do I do and how can I hook them up. So theres where the fun begins. You see its not that hard. And I love to travel and socialize so I think I am in the right business.

• India
22 Jun 07
so thts how it works for u.thts a great way to market. well i am not tht social or have many friends like u so i feel odd to meet people just for the sake of business


• Philippines
13 Jun 07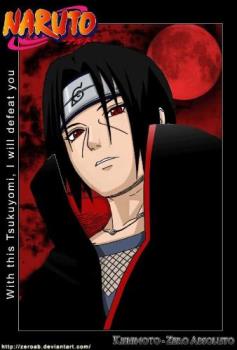 not all MLMs are bad, I have a friend that earned a lot of money because of MLM, and we are in the same company and he is my upline, if you want to open your mind to mLM, just join us, we have good products, jewelries that could make you healthy and stronger! www.amegaglobal.com/mankind

• India
22 Jun 07
the basis problem is i dont socialize so maybe MLM is not the right choice fr me. anyway thx i wish to have a look though at the site u mentioned

• United States
8 Jun 07
MLM's are supposedly supposed to be out lawed, because so many people got ripped off by them, but they are still around....since they say that MIM's weren't outlawed it was the pyramid payment structure.....but that is still around too, so I guess we just have to watch out for them. MLM's make money for the uplines very nicely, but never for you the common person. I really resent buying products for ten times their value so you can pay the upline every month. I go to Walmart and save that every month so I just figure I am paying myself .

• India
9 Jun 07
sure thts what happens, the upline people tactfully allure pore people who want to warn money and make them do all the work, and get most of the benifit.