Are Asimov's novels still actual?

Italy
4 responses

•
10 Jun 07
I think so. I like his novels. My favorite is "Pebble in th Sky".

• Venezuela
8 Jun 07
What do mean by actual? Asimov's novel are still SF, the technique and problems they describe do not exist in real life, but have to be thought of in a very far future. As to his very extensive work, at least The Foundation Trilogy, and the Robot series -"I, Robot" - where he developped the Three Laws of Robotics, are must reads, not only for the lovers of the genre, but for readers of XX century literature. You can read an extensive article and work description about Asimov in the site named after him, or, also long, in Wikipedia, http://en.wikipedia.org/wiki/Isacc_Asimov

• Romania
8 Dec 07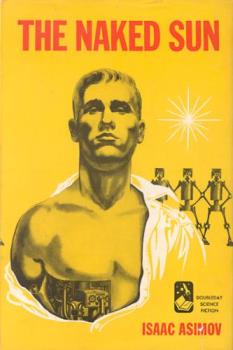 I am 23 years old and just finished the 7 books of "The Foundation" series. I am now reading "The Robots" novels. I just finished reading "The Caves of Steel" and Tomorrow I'll start reading "The Naked Sun". Because I don't have access to "I, Robot" I will watch the movie tonight. As you can see, I am really into Isaac Asimov and my age can tell you that his novels still delight the young, even if he wrote them 50 years ago.

•
13 Jun 07
Is the first time I hear about. Can you tell me more please about this writer