Wienerschnitzel! The Best Hot Dogs on The Planet!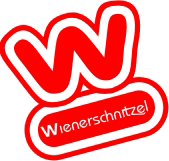 United States
June 8, 2007 9:08pm CST
It has been six months since I have had a Wienerschnitzel dog with extra kraut! The entire chain of stores are well run and serve up great food at prices that you won't believe. Have you ever had a Wienerschnitzel dog? Know of a place that serves something even better?
2 responses

• United States
9 Jun 07
we don't have those here,i wish we did :( we do have saugie doggies though.kind of a sausage/hot dog hybrid.

• Germany
9 Jun 07
Hello from Germany. No, I have never had a Wienerschnitzel dog. Odd things you come up with. This is totally ungerman. Schnitzel we never eat with Kraut and Wiener sausage we do not eat with kraut not either. A Sschitzeldog does not exist in Germany not either. I really scratch my head.