Would you Rather Follow a Man who has Read 1 book 50 times, or...

United States
11 responses

• United States
9 Jun 07
It would depend on which book or books and where I was following them. After all a man who has read 50 philosophy books might not be of much assistance while trying to survive after crash landing in some remote place where as the man who read 1 survival book would be. Now if we are talking about leading a city, army or nation then you'd want someone who's knowledge is not limited to one aspect. So a lot would depend on the man, the book/books in question and the situation.

• United States
9 Jun 07
You raise some good points as always emeradisle. I was a little too general. Assume that you follow this man, that he will be your guide in life, or to life. I'm in total agreement that what is contained in the books are very important. One has more to draw from, the other guy is certain in what little he knows.

• United States
9 Jun 07


• United States
9 Jun 07
Filmbuff a man who only reads one book albeit it 50 times is limited in his knowledge and therefore biased in his belief and opinions. A man who has read 50 bbooks has opened up his mind to a world of possibilities and has knowledge of more than one subject matter. I would have to follow the better mind.

• United States
9 Jun 07
For a blond I ain't so bad :))))


• Murfreesboro, Tennessee
9 Jun 07
I cannot think of a single book that would be worth being read exclusively. I can think of a few books that I really like, or that I think contain a lot of wisdom, but I think reading one book doesn't qualify you to do anything, however many times you read it. Then again, I can think of very few books I've only read one time! Who really reads books just once? What kind of arrogance leads you to believe that you've gleaned all the knowledge from anything after just one reading? Are they really bad books that he chose to read, or does he not need to reread them because he has some kind of amazing memory and has already memorized them all? This is a tough one filmbuff. I suppose ultimately I would have to go with the man who had read 50 books, because that at least shows an interest in having a broader scope.

• United States
9 Jun 07
This isn't as easy a question to answer (for me at least) as it may appear to be. The guy who has read one book has very thourough knowlege of a limited or (maybe not so limited) field of study. After reading it 50 times, you'd think he could probably recite it. Now the other guy as been exposed to a lot more information. He's read 50 books after all, but how could he possible retain all of the knowlege in each book, especially after just one sitting. The other aspects are just what are the books in question? And how and in what way are you going to follow the one that you choose? Let's assume, you're going drop everything and just "follow this guy." As in he will lead you through life. The books that are read now become very important. To be honest, I'm not even sure how I would answer this.

• United States
9 Jun 07
I have to disagree just a bit Filmbuff, I do think people retain a great deal of information in one reading. I know I do. I may not retain dates or specific scientific terms but the general knowledge is there. Whos to say the man reading 50 books has not re read that 50. When you think about it the number 50 for a reader is a low end number to begin with. I myself have read thousands. I probably read my first 50 in the 3rd and 4th grade.


• Singapore
9 Jun 07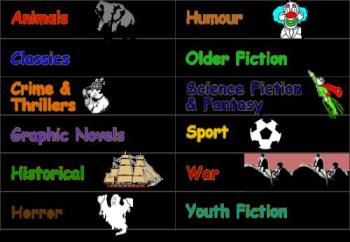 I would prefer the guy who read 50 books 1 time. If i guy read 1 book 50 times, it seems that he really enjoyed the book and sees no reason to read something else and the bottomline to that is BORE. As for the man to read 50 books 1 time show me that he likes reading. There are many genres to books as well. If he read 50 books from 12 different genres, that would be fascinating to me. It shows that he wants to explore and wants to know something new. We learn new things everyday anyway. Because i personally think that if we don't learn new things everyday, we are not growing as a person should.

• Singapore
9 Jun 07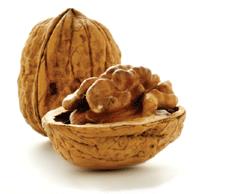 Really knowing that one book makes him knowlegable and a critic of that one particular book. Is that the kind of knowledge we all strive for? Or even the kind of reading the layman goes for? The other might not know the 50 books as well. But really, do we need a story teller to tell us what a book is before reading it or do we want to read a book based on 'in a nutshell'? - Lyn

• United States
10 Jun 07
It wouldn't make a difference. There were leaders who couldn't read at all. And scholars that you wouldn't follow across the street. To be a leader who have to have a vision and a plan to maje it true. You don't have to read a book to have a vision. The amount of books that you have read doesn't make you a leader.

• United States
10 Jun 07
Hmmm, I can see Sarahruthbeth's point. Some people without the benefit of an education, are natural-born leaders. And yes, it is their charisma, vision, and their commitment to that vision that make them so. And so, if we look a little deeper into Sarahruthbeth's post, I think it's possible to extract a slightly deeper question: Would you choose to follow a natural-born leader, or a developed, 'groomed' leader? If you had to choose one, not a third candidate who had natural leadership skills, plus the benefit of education and grooming. Would it be the natural leader or the groomed? History is ripe with examples of uneducated, natural-born leaders. They may have had great wisdom from real life experience (and a keen mind), but not have been able to read & write. Two thousand years ago, most leaders (good and bad) had perhaps only read one book in their entire lives. Perhaps this is the question that Filmbuff's Granddad was really leading little Filmbuff to answer. Some of history's greatest leaders achieved greatness from their efforts on the battleground. So, if we return to Filmbuff's original question, and throw this into the mix: What if we were under threat of seige by Ghengis Khan? What if the two men vying for leadership represented one man who had read "The Art of War" 50 times, and the other had read 50 different books, but not "The Art of War"? Who would we choose to lead us in battle against Ghengis Khan?

• Pakistan
10 Jun 07
I can relate to your point sarahruthbeth22 in terms of uneducated leader who can't even read and write. In fact I know one person in present time also, who is basically illiterate but do listen to news. I have seen Army Generals, Politicians, Educators and Social workers to come to him for advice. He does all his stuff himself. Lives a very simple life and in fact he predicted many political and warfare events ahead of time just by his analytical prowess (not by magic, lol). Interesting, isn't it?


• United States
10 Jun 07
Hmmm Filmbuff, this IS a toughie. If no other information is available about these two men, I would draw the conclusion that the man who read the one book 50 times, had no access to other books to read. I would further suppose that it's possible that he gathered great satisfaction from reading, and exercising his mind. To read the same book 50x surely indicates a commitment to reading. It may also be the case that he loves to stretch and challenge his mind by perceiving and contemplating different angles to the subject matter. I would think that his mind was truly working, else he'd find it terribly boring to read the same work again, and again, and would probably pass the time in other pursuits. So, this man might just be a great thinker, with limited access to a variety of knowledge. On the other hand, if one person had read 50 different books, and found none interesting enough to re-read, then I would question the person's analytic skills. I would also think that the person may not be a great thinker, because in order to genuinely challenge and work, one would have to re-read, at least, certain sections of the text. So, although I would resent having to choose either to lead me, I think that I would choose the man who read the one book repeatedly. For no reason other than I suspect he may be a deeper thinker.

• United States
10 Jun 07
Very good point indeed. :))


• United States
10 Jun 07
50 books 1 time. There's no reason to read a book over and over again. Someone who had read a more diverse spread of books would have more to say about many different things rather than be an expert on just one thing. Maybe his one book he read 50 times was about kittens, that doesn't do me any good.

• United States
10 Jun 07
Hello Hcromer, Excellent point about the subject matter being of consequence. I will share this one point though: Many people write their dissertation or Phd. thesis on one supposition or theory from a single text. They may not even cover all aspects of a single supposition from one text in their thousand page dissertation.

• United States
10 Jun 07
I can think of a few a reasons to read book over and over again. Often a person won't catch everything in one read. Or the material inside is very thought-provoking or detailed that it requires much though to fully understand the words that were read. This kind've echoes ladyluna's post about a phd thesis. The bible and a book on philosphy would be very good examples of something you would probably want to read more than to understand it better, as would a technical manual. For the record, I agree with you and would follow the one in most cases and all things being equal who has read 50 different books.

• United States
10 Jun 07
Vey good question it depends on what that one book was. If the book was the bible and a man had read it fifty times I would follow him. If the book was my dog skip or one fish two fish red fish blue fish no I wouldn't follow him. If the man had read fifty intellectual books I would folow him, It all depends on what that one book is and the many books to make my decision.

• United States
10 Jun 07
I agree with you about the books being very important. Based on the information on your post, let me pose this question to you: Would you rather follow a man who has read the bible 50 times, or a man who has read 50 intellectual books, and why do you make that choice?

• United States
10 Jun 07
it would only depend on the man and the book that he read. He could read 50 nursery stories or 1 bible. It is the quality that counts. Not the quantity.

• United States
9 Jun 07
I would follow a man who has read 50 books instead of just 1, but I also would say that I would follow a man who never read a book but has the experience of a lifetime that is equal to the book learning of 100s of books. Books are only a start, it is how you use the information that is important. One book makes you limited while many books make you well rounded, but actually using the information makes you a real leader.


• United States
10 Jun 07
dfn12968...very good point.. the 1 book man could very well be obsessive-compulsive.