What kind of bad habbits do you have?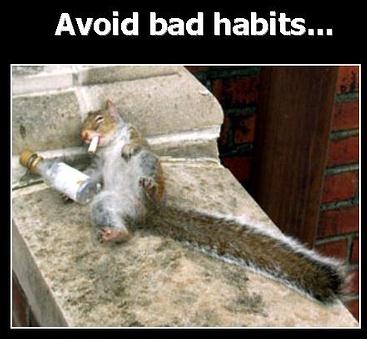 Pakistan
4 responses

• Australia
10 Jun 07
Biting nails is definitely one of my worst habits. I admit i have a problem and i need help. Lol I guess its not as bad as spitting the nails that i've just bitten of. Especially in public. Ooohhh i so need help

• Philippines
9 Jun 07
I am not sure if its a bad habit but i love to watch tv and i love to surf on the internet and i can stay in front of my pc like the whole day! I am very addicted about internet and all that stuff. Have a nice day ahead from Francis.

• India
9 Jun 07
Hi billabadmash! If you are asking about my bad habits i have plenty. I am addicted to coffee, work and internet. I always want others tto dance to my tunes too.