Sims 1 vs. Sims 2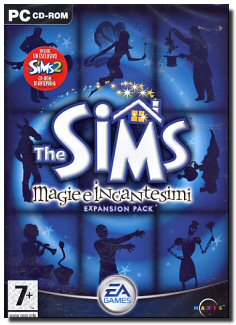 Philippines
June 10, 2007 7:11am CST
I like Sims 2 because of the specifications of the game.. it is more clear and the shots are better. But I think sims 1 has the most number of enjoyable expansion packs. Esp UNLEASHED as compared to Sims2 Pets. It is harder to train pets in Sims 2 rather than in unleashed. And also when you know the cheats,. whether in sims 1 or 2, the game becomes un-exciting bec. one can just go ahead and do the cheats to achieve their goal.
5 responses

• United States
27 Nov 07
I like The Sims 2 better because of the aging and genetics--my Sim kids actually look like their parents, and they eventually grow up (a lot of children ended up going to military school in Sims 1 after I got tired of them) I agree that Sims 1 had better expansion packs (Hot Date was one of my favorites), but maybe that's just because they were completely new while Sims 2 has been reusing some of the EP ideas.

• United States
28 Nov 07
Oh my lord I have to get this one. I want my kids to grow up too. I am playing sims on ps2. I hope they have it. Thanks

• United States
29 Nov 07
I wish my Sims 2 game had the aging and genetics thing. The only way you can see the genetic part is by doing the "random sim" option when creating a new one. The grandparents show up in four picture frames on the wall. Below them is the two parents, and then your sim. I have the Gamecube version of Sims 2, so I figured it was the same as the Playstation 2 version. The GBA version isn't all that great though because there are not many clothing and decorating options.

• Philippines
25 Nov 07
I like sims 2 better because the expansions they have and its many features or development compared to sims 1. Sims 2 have a lot of expansions like Sims2 pets, business, in the city, etc.. Its pretty exciting to play all its expansion. I have sims 2 game and the business and nightlife expansion and I plan to buy other expansions too.. Its cool to control sims and its quite addicting too.

• Pakistan
30 Aug 07
The Sims 2 is better,the graphics and the generation thing really take the sims 2 up a few notches than the sims but they have to come up with more intersting expansion i totally agree UNLEASHED was way better than pets...the best Sims 2 ep has to be UNIVERSITY something innovative,the other except seasons are just the sims 2 versions of the sims eps and what is up with the STUFF PACKS?