Finding the right "ONE"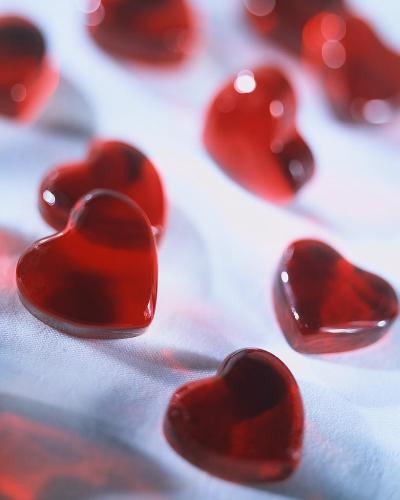 Philippines
June 10, 2007 6:07pm CST
How do you find the right one? Is there a method on finding the perfect mate?Or is it destiny that we find each other... Or is it the result of our past relationships that is why we find the right ones.... For me I think its both or may be it also depends on the circumstances we encounter in our daily lives that give us the sense that this person is indeed the right one for me. My current baby is my right one for now but I know it will take the both of us to keep it that way... What's your opinion?
6 responses

• United States
10 Jun 07
For me, I feel that since when I think about future events, and when I think about growing old, and I see Nathan next to me everytime, he is the one for me. I can't see myself spending my life with anyone but him. I can't see myself growing old with anyone else. When I picture myself watching the sunset, he is right next to me. When I picture the birth of my future children, he is next to me, holding my hand(or passed out on the floor next to my bed.....lol). This is how I know that he is my forever love.

• Philippines
10 Jun 07
haha that does sound like a something to look forward too...I indeed feel your wanting for Nathan. I hope he comes home soon to fill in the gap you feel inside. And yes it was funny thinking of him passing out on the floor after you were the one giving birth and enduring labor...

• United States
11 Jun 07
Ricky and I actually met in high school. We were both jocks our Freshmen year in high school and after that year he moved to a different city. Well flash forward five years later we happen to run into each other at a mutual friends gathering. We go to talking about things that happened to us since we last saw each other. Later on we got married and now we have a 2 month old daughter together. I think it was complete faith that we saw each other again because we were just so miserable with our lives at the time and now we are just so happy :)

• United States
11 Jun 07
For me, it would be someone who could respect me for who I am and I would be the same way. Also, it could help to also have common interests. I don't know maybe it sounds crazy but its possible to find someone who has some of the same interestes as I do.

•
10 Jun 07
love is not a math equation. there is no secret way to find THE RIGHT ONE. you just do. and you know that when you get on the train and travel through the entire country just to be with him for 3 hours.

• Kuwait
24 Oct 07
Before i set standard and have a lot of expectations in relationships but it all goes unexpected until i get tired and swear that will never try again but then when i just hate the term love and relationships thats the time that i got my perfect much without any precaution.... and yup we do fight too but not last for long we always come up of the way to settle things between us. just because we cannot sleep or stay not loving each other.

• India
4 Aug 07
Finding a perfect mate is very importat as well as difficult. To an extend itds up to our luck. Well we also have to try from ourside to get a matched one for us. In this we can use our own experiences. We know very well what type of a partner we need. Enquire according to our own taste . rest of the things are faith.