Do you join HYIP ?

China
June 11, 2007 7:14am CST
Do you join HYIP ? Can I trust HYIP ? Do you really earn money by those programmes? How do you choose from so many HYIPs ?
7 responses

• United States
11 Jun 07
Yes you can make money with HYIP's. Yes I have earned money with HYIP's Before you put any money into a HYIP check out the admin/owner. Look to see if he/she has had another HYIP that is nown closed or ongoing. If the HYIP has a forum go there and read what the members are saying. Check the name of the HYIP ay Godaddy.com to see where they and their servers are located. Look up the address to see if it is real. And check the phone # and area code. Visit other forums that talk about HYIP's. There are a lot of ways to check befor joining...Contact the owner/admin to see how long it takes to get a reply from them. And last but very important Do NOT invest more than you can afford to lose. Here is a stratgy I use. I go in with $50 -$100, sometimes more if everything checks out good. I take out this amount as soon as it doubles. This way if it shuts down I will not lose anything. Then I leave the profits in to make more money as soon as it doubles take out more . By the third time it doubles I take it all out because a HYIP doesnt last much longer than 8-9 months. Some actully go broke in 4-6 months depending on the number of members.

• Philippines
12 Jun 07
how do you know that the admin of a current HYIP have other hyips before, I mean they don't tell that they were the previous admin of a scam? how can you tell if the address in the WhoIs (Godaddy is just a domain registrar, any domain registrar can give you the WhoIs information of a domain) is real? Hyip caught my eye for sometime now. I know the risk for I have traded in stock market before. I know i high risk, I want to minimize this risk as much as I can. I hope you can help me


• China
18 Jun 07
yes,I joined it for more than 4 years. Most of my earning online now is from HYIP.

• Tunisia
23 Jun 07
many hyips are not scams but sometimes they are nolonger making money and therefore are unable to pay their members, thats what happened recentlly with asianagoldinvest.com which runned for more than 3 months but was closed anyway.

• Malaysia
19 Jun 07
since please invest was turned to scam,im still looking for a trustable hyip,atleast may survive for more than 3 months,with minumum invest not more than $10.


• Malaysia
11 Jun 07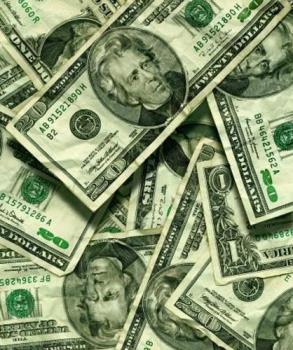 i used to join HYIP but not anymore..too many scams although it is tempting to join because you can make some profit out of it. but too bad..if you're going to invest, be careful..u might want to start with a small amount of money first just to test the waters. good luck!

• Ireland
26 Jun 07
One thing you should ALWAYS do is check what people have to say about the program. Sites like www.talkgold.com/forum and Moneymakergroup.com will have lots of sites listed with plenty of feedback. Don't invest in sites that offer 30% daily etc as these will not last. Programs that offer rates like 2% daily are a much safer bet. And always remember to only invest what you can afford to lose! 2 sites I would recommend you take a look at are: www.pathway-2-prosperity.net?r=emisle http://www.russoproject.com/ref_investor3069.html (If you join Russo you may have probs logging in because the site has been attacked twice over the last few days) It's back online now but if you sign up and can't log in just pm me and I will tell you how to do it..:)