What is the best job for you?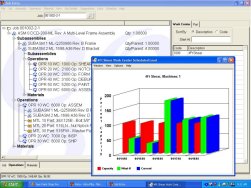 Philippines
4 responses

• Philippines
12 Jun 07
i think i have the best job in the world. i am a singer since i was 17 and im still now. i had a chance to travel outside our country because of singing. i am so thankful that God gave me this talent.

• Philippines
12 Jun 07
wow nice talent continue what is your want i know ur be a good singer thnks

• Philippines
12 Jun 07
thank you very much, ive been singing for 20 years now so i maybe good at it already. and now i also teach young ones how t o sing.... now my job has branch out to something i like to do also.

• United States
11 Jun 07
My job sucks right now because I work with a bunch of kids, and if they are adults they are a bunch of childish adults. I guess that's what working at a Theme Park does to people. The management has gone down the toilet too, so I can't wait to quit!! The job I want is to become a Social Worker. The hours won't be to bad, the pay could be better but oh well, and I really want to be able to help people. That will bring me job knowing that I'm helping people out there. I mentioned the hours because I want to be able to have a job that gives me enough time to spend with my family when I get one. That will be very important to me.

• United States
11 Jun 07
The best job I can have, is really the job I have now. It's pretty cool as I get to define a good portion of it within the confines of the business. I'm an analyst for an IT Department. I specialize in the desktop software and OS, but branch out some as well. I'm responsible for all PC configuration images. I also am the author and maintainer of our Group Policy Objects. We have industry specific applications that I get to play with new versions of and assist in the troubleshooting of the old ones. I get to travel, but not too much, to different parts of the US as we have offices on the East and West Coasts, and in the South... I like it a lot... I've had the gig for 9 years and I could see myself retiring from here.

• United States
11 Jun 07
The best job for me is a job that makes a good income without sacrificing your family. I would want towork a 9-5 and make a good salary at least 60,000 a year. That way it would give me a good income to take care of my family and stillallow me time to enjoy both.