Marilyn Manson--What do you think?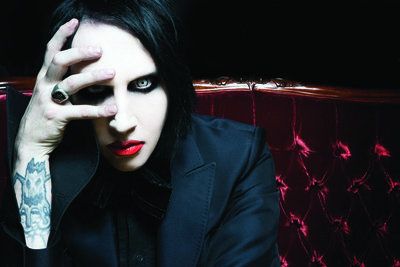 United States
June 13, 2007 4:51am CST
I'm curious to know how much people know about Marilyn Manson. I want to see opinions and such. Before or after you write your thoughts down here, I think you should make a trip to youtube. Type in "Marilyn Manson Speech"--It should be the first result. Watch that. I want everyone to be as nice as possible. And I ask that people refrain from calling him(and each other) nasty names. There are people that are his fans because of his music, and there are people that are his fans for various other reasons. I happen to be one of those people. I love his music, I love the way he speaks to an audience, I love his paintings, and many other things. But there are also people that despise him mostly because they do not understand him or think that he worships the devil and what have you. So tell me... What do you think of Marilyn Manson?
1 response

•
13 Jun 07
to start, i will say that i have not watched the thing on youtube that you suggest, mainly because i don't feel i need to. secondly, i will state that i am not exactly a fan of marilyn manson. this however does not mean that my post will not be a good one lol! marilyn manson actually facinates me, he is an extremely articulate man, very inteligent and from what i have seen of him in interviews, he is pretty down to earth and normal. he cares for the community, he cares about things that on fist glance you would think he doesn't, but that is part of the shollowness of life where people believe that how you look will affect the way you behave. yes marilin manson looks "odd" by "normal" standards, but that has nothing to do with the man he is. some of his songs are ok i guess, and i have seen him preform live once (alongside eminem doing whatever you say i am as a duet). in my opinion he is just a normal average guy who has found a look and onstage persona that works for him and has earned him alot of money doing what he loves to do!

• United States
13 Jun 07
I agree, I do think that he seems really down to earth. Don't know that I would say normal. But that is definitely not a bad thing. And I agree with what you say on the shallowness of life. Here's a quote from him that pretty much sums it up. "People tend to associate anyone who looks and behaves differently with illegal and immoral activity." -Marilyn Manson. The only reason why I suggest the video is because it is just an awesome perspective. It really does show how much he cares and what he thinks.