Help me guyz,im losing hair....!!:-(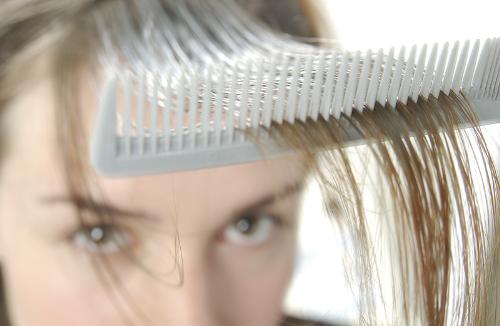 India
June 15, 2007 11:54am CST
Hey guyz,i cant jus help but keep thinking abt how to save it..ive been losing hair since the past one month,and that too,in large amounts...[plz help me ....im 21...
3 responses

• Philippines
4 Jun 08
Have you tried going to the dermatologist and have yourself tested? Why don't you have yourself checked then, there's what they call alopesia (I don't know if the spelling is right) it's a condition where due to stress large masses of hair fall out. Try to have yourself checked. Plus, stop using all the chemicals you put on your hair.

• Philippines
9 May 08
do you use gel, spraynet or anything in your hair. try to quit it and shampoo your hair 2x a day. when you wake up and when you go to sleep. try not to use conditioner instead use johnson's baby shampoo or other herbal shampoos. maybe it will help. if you have extra money try to buy BIO HAIR. it's a good product.

• United States
15 Jun 07
It is normal for a person to lose a bit of hair, around 100 or so, each day. But, if it's falling out in large masses, then you may want to see a doctor about it. It could possibly be stress or a disease, so your doctor can give you a bit more insight. I went to cosmetology school, and studied the reasons of hair loss, but I can't give you a diagnosis, as I haven't seen exactly how much is falling out. Consult your doctor, if it's more than the normal.