fans of sarah michelle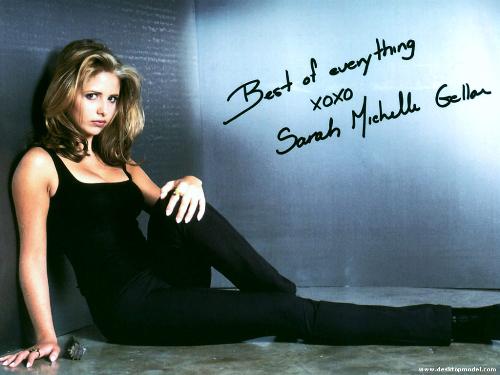 India
June 17, 2007 8:25am CST
how many of you are fans of sarah michelle?? look at this picture, she is too hot, i like her very much what about you??
4 responses


• India
17 Jun 07
wow that is very nice picture, i m fan of sarah, i like her very much. thank you for sharing the picture

• United States
17 Jun 07
Yes, I am a huge Sarah fan. Actually, I have the dvd of Season Two of Buffy the Vampire Slayer in right now as I work, watching it. LOL I do think she is a very good actress. Since you are a fan, you might also want to check out The Return if you haven't already seen it. I just saw the other day and really liked it.