when should an owner decide if it's time to put his dog to "sleep"?

Philippines
June 17, 2007 12:04pm CST
what are the circumstances that you think killing a pet dog is acceptable?
5 responses

• United States
17 Jun 07
When the dog, or any pet for that matter, is suffering- with little to no hope of recovery, and the quality of his or her life has deteriorated to the point where he can no longer enjoy life. It's a hard decision to make...but a necessary and often the kindest one.

• United States
18 Jun 07
The only time I think it is even close to being acceptable to have an animal put down is when they have absolutely no chance of having any kind of quality of life. If an owner truly loves his/her pet, they will do whatever it takes to keep their pet(s) as long as they can.

• United States
19 Jun 07
I feel the same way, randalltodd. My bud was almost blind, losing his hearing and had arthritis in his back legs. It was the arthritis that brought him down. Got to the point that Rimidyl wasn't even helping his pain anymore and couldn't stand up and he was on alot of it toward the end.

• United States
17 Jun 07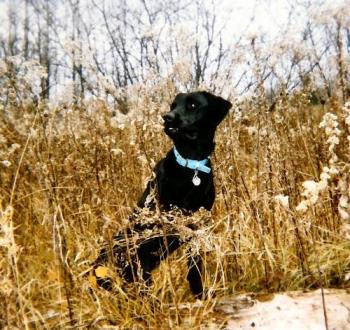 I've never had to make that decision. My animals always make it for me by letting me know when they are ready to cross Rainbow Bridge. Still, it's very hard to come to terms with it cause I'm always sooooo attached to my furry kids.

• United States
19 Jun 07
That's cause they are my kids aside from my daughter. I'll always have furry kids as long as I live.

• United States
18 Jun 07
Only when it is suffering in pain, and nothing can be done for the poor animal. Otherwise, it should not be done.