Du complaint about the food at home or outside?!?!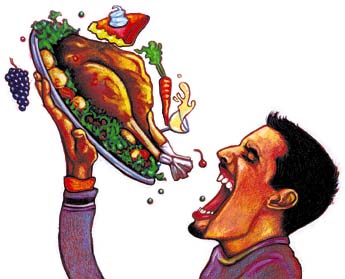 India
June 17, 2007 11:55pm CST
Many of my friends and relatives have the habit of complaining about the food.They expect it to be perfect for some reason,and they jus happen to point out the defects.Some point out politely while some jus stop eating jus because they food isnt the way they wanted it to be. I wonder if they cant think about the feelings of the person who's prepared it for them soo lovingly.Its the least we can do to our parents.If I really didnt like the food,i'd somehow eat it whole,and then tell my mom politely... What would u do?
1 response


• India
18 Jun 07
hey aisha,im an indian too...dats the reason y i posted this discussion...