how sure are you with your partner?

Philippines
June 18, 2007 3:43am CST
How well do you know your partner? Does he/she really loves you? only you? What would be the case or reason that you will break up with him/her?
2 responses

• Philippines
18 Jun 07
You familiar with Vonda Shepard's song, "its in his kiss"? It's a song on how you can tell if your boyfriend loves you or not. Try to download it, its a nice song. You can never know your partner too well like you know yourself. But to be able to love him without any doubts that he might be cheating on you, you gotta to learn to trust him. TRUST is easy to spell at but very difficult to acquire in life. You just have to put little trust at a time... and you'll see. The major thing that I couldn't forgive is him cheating on me. No explanations whatsoever, you cheated, you gotta go
@ss
!!!:-) Once a cheater always a cheater! We are too good for those
@ss
who doesn't know how to take good care of our hearts. So don't let that soft heart of yours be fooled by cheaters girl. Think, love, trust, and then think again...

• Philippines
19 Jun 07
I've search the lyrics for that and the lyrics nice =) Thanks for your response.

• Philippines
18 Jun 07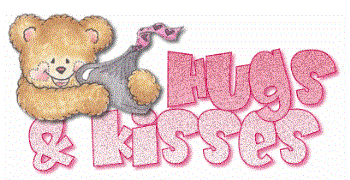 I don't know him really well until we got married. we've been living together for more than 4 years and we have adjusted with each other. There are times that we have petty quarrels but this is always patched up. Understanding, faith, love and respect are very important component in a relationship and I think that made our relationship survive. Maybe fidelity will ruin a good relationship.

• Philippines
19 Jun 07
yea that's what they say, you will be able to know your partner better if you'll live together in one roof. Acceptance and faith to survive...