Do you like to click? Be Payed!! Payment proof inside!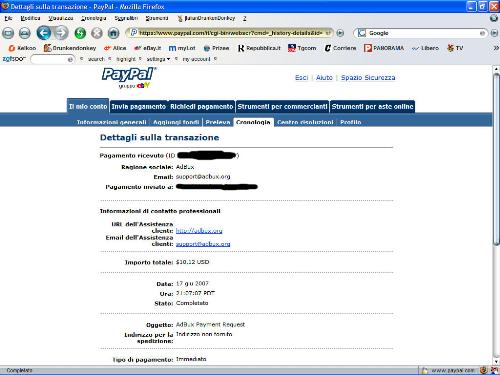 Italy
June 18, 2007 6:13am CST
Yesterday I received money from another PTC site, I remember you that PTC means Pay To Click! You get paid for watching some advertising for about 30 seconds. Every click makes you earn 1 cent...and you get about 15 links per day to click. I am running many of this sites and I can make about 30-40 $ per months, only for clicking some sites! Isn't great?:-) If you need to know more paying sites, send me a private message and I will answer you with all those that are really paying! With the help of some referrals you will get much more money because this site I am talking of gives you 100% of earnings from ur referral (and yes..your referrals will earn money too!) Just click on my link and http://adbux.org/?r=opteron look at my payment proof I have attached! If you want to register directly without looking at homepage, click this one that will bring you to registration page! http://adbux.org/register.php?r=opteron
1 response

• United States
18 Jun 07
I'm also a member of adbux and can vouch that they are legit and pay. I noticed in your profile you are also a member of slashmysearch and agloco. If you haven't seen this already you might want to check out this free to join site, it's www.marketingpond.com/ref.cgi/6217/ It brought me 54 new members into my downlines last week for programs including adbux, slashmysearch, agloco, mylot and others. Hope this helps.