How do you keep yourself fit?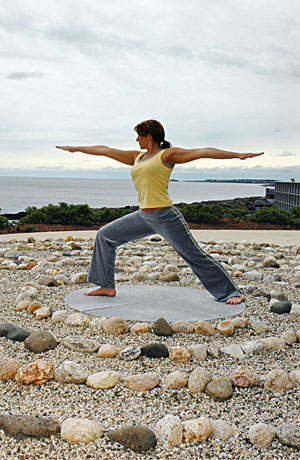 India
June 18, 2007 12:00pm CST
Nowadays people take great care to keep themselves fit. How do you keep yourself fit? Do you go for walks, jogs, swimming, play outdoor games, aerobics....??? These and many more are the most effective ways of keeping oneself fit. Which one do you implement? Please share with all mylottians...
5 responses


• Philippines
19 Jun 07
well, i downloaded an aerobic exercises from the internet an burned it in cd.. i'm using it now and it make feel fit and healthy... i also have sit ups every morning.. and of course, when it comes to outdoor games, we play badminton with mu husband..


• United States
18 Jun 07
I just try and stay active. I got for runs on an every-other-day basis; or if not a run/walk, I will head over to the gym for a work out. It's just a matter of staying fit for me, which can get hard sometimes depending on the circumstances. As long as I am active somehow, I usually do a pretty good job of staying fit.