Where do you spend your money received from paypal?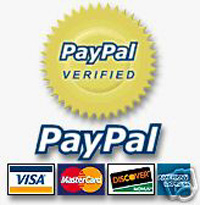 Portugal
June 18, 2007 1:04pm CST
I have some money in my paypal and I wanted to know where you spend yours. What do you buy online with your money from paypal? Do you have any suggestions of things that can be bought?For my country there is a fee of 1€ if you want to withdraw less than 99.99€ (more than 99.99€ is free of charge), so isn't it better to spend it online rather than transfering it to another account?
7 responses


• United States
18 Jun 07
I dont spend my money on line I have a paypal debit card and I just take that card to a store and spend it that way.

• United States
18 Jun 07
I'm probably just going to save it and let it build up and decide what to do from there. Most of the time I end up putting it in the bank to let it build for later on. If I see something, I might consider getting something but most likely just try to save it up and go from there.

• Colombia
18 Jun 07
I am not earning money yet but I hope to start to earn soon, I am trying to earn some money online and get enough to buy a laptop, I really want to buy a laptop, I think I will keep the money on pay pal till, I have enough to buy it maybe on eBay, I don't know which is the free to transfer it to a bank account in my country but it is not high, I would be afraid to keep much money on paypal I would just to wait till have enough to get the free of charge transfer, by the way I am not thinking in buy a expensive laptop, I am thinking in buy maybe a cheap laptop from $500 to $600 dollar I am trying to earn from some web site and I made a blog listing some of them that I have test and seen be good.

• United States
18 Jun 07
I don't spend any money that I get paid through PayPal. I transfer it to a savings account that I have. All money I earn online is saved in that savings account. It's my "old age" money because I am self employed and don't have a 401K from an employer.

• United States
18 Jun 07
It depends sometimes I would spend it at online stores that accept them which there isnt a lot of them wish amazon could get pay pal now that would be cool cause I shop there a lot. I also would spend it on dating sites that accept pay pal and some video game rental sites that accept it.