What do you like to drink?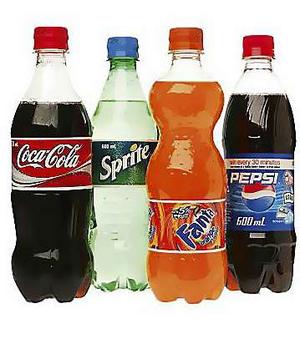 Pakistan
6 responses


• United States
20 Jun 07
My very favorite drink is milk. That's what I pretty much drink with every meal or when I'm thirsty. If I had to pick from the choices that you listed though, then I would have to say water. That's my next favorite drink. I'm not really into carbonated things.

•
19 Jun 07
1. Coca Cola 2. Coca Cola 3. Coca Cola 4. Coca Cola or plain water if it's to late to go buy Coca Cola :) what can i say? I'm a Coca Cola junkie :)

• United States
19 Jun 07
I am a Diet Pepsi fan. I like all forms of diet pepsi. Straight, fruit flavored. I like them all.

• United States
19 Jun 07
water 7up milk sugar free kool aid