website name suggestion?

India
June 19, 2007 3:20pm CST
hi,i m in a process of making a website.plz suggest some cool website names for (fun,videos,pics,entertainment)& some nice taglines or slogans
4 responses

• India
24 Jun 07
That's a very good and nice question. Well you said you are going to make a website basically on fun, videos, pics, entertainment. So, in my opinion your website name shoule "entertainment plus".

• United States
23 Jun 07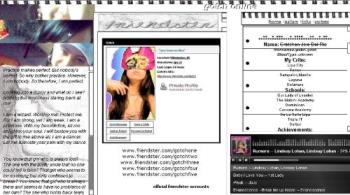 For songs, try the http://www.projectplaylist.com Fun? Hmmm.. i-petz.com...I'm not sure if it still there though because I haven't visit the site lately. And if you want some ideas, let me show my page: http://gotchonline.net.tc I hope it helps.

• India
24 Jun 07
i saw your website.its really cool.can i know how did you make that?i m looking for some free webspace host.i have no idea about html so i want some which is easy to make.plz help me.

• India
15 Nov 12
I would suggest the name MINEFUNNYPAGE.COM this is available for registration.You can register the Domain name at http://www.tucktail.com/domain-name-search/ for your website.It will be suitable for your site.