Did You Ever Have A Birthday Party Where the Guest of Honor was Sick?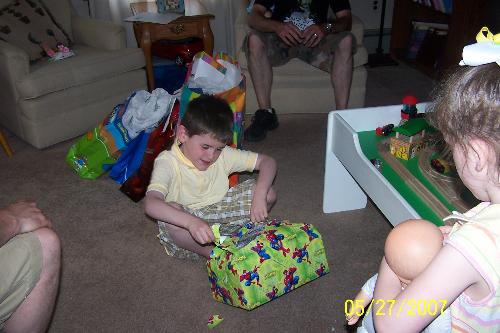 United States
June 19, 2007 7:28pm CST
This was so sad. It was my son's 7th birthday party. It was at a park that he and his sister love. He couldn't even enjoy it. He ended up having a fever. My Dad took him home and he slept on the couch for about 3 hours. He didn't even have those guests sing to him. After taking some medication and about 3 hours later he was able to open his presents. Then on his actual birthday, he had a small little party. It was so sad. Has this ever happened w/any of your children?
No responses