Dumpling Festival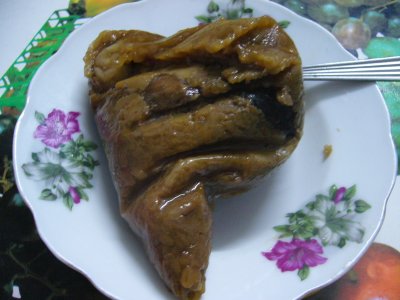 Malaysia
June 20, 2007 12:31am CST
It was Dumpling Festival yesterday. It's a day where Chinese celebrate a ancient China hero. We always make dumplings during this day, I guess that's why in English it's called Dumpling Festival. My mum always make the dumplings by her own, but I haven't learn how to make dumplings from her yet.:p Have you heard of this festival? have you tried this kind of dumpling before? (I understand there are many kinds of dumplings.)
7 responses


• Netherlands
2 Jul 07
Wauw...sounds interesting. I haven´t heard this such festival before. But I can tell my dad and I will love it since we love dumplings. Me too don´t know how to make them but normally we always buy them from chinese restaurant....hmmm, yummmy !!!!

• China
4 Jul 07
I am a chinese but I have never heard the Dumpling Festival. Perhaps it is a local festival in come cities or countryside. In China during the Spring Festival People will have dumplings. All the people sit together to make dumplings and then enjoy the delicious dumplings together. It is very great, and dumpling is my favourite food. I like it very much.

• United States
20 Jun 07
Hi kaka I haven't heard of this festival nor have I tried dumplings. I wonder what they taste like?

• Malaysia
28 Jun 07
Hi maddysmommy, Sorry for my late reply. I don't know how to describe the taste, it's made of glutinous rice and pork, and it's a bit salty. Can't imagine the taste, right? :p I guess this food is not very famous in other countries.

• China
13 Oct 07
dumpling festival? i have not heard that. in my home, we will make dumplings in every traditional festival such as spring festival, lantern festival and mid-autumn festival. there are some rules, between the spring festival and the lantern festival, of when leek dumpling should be eated and when dumplings containing meat. usually, we will eat dumplings when we feel happy or want to improve the diet. and i like eat it.


• China
10 Sep 07
It is not another food dumplings it.

• United States
21 Jul 07
o man those are my favorite food in the world. we decide which chinese restaurants to go to by if they have dumplings available or not. i need to know where this festival is so i can go and probably die of stuffing myself with dumplings all day some year....