Letters OR Emails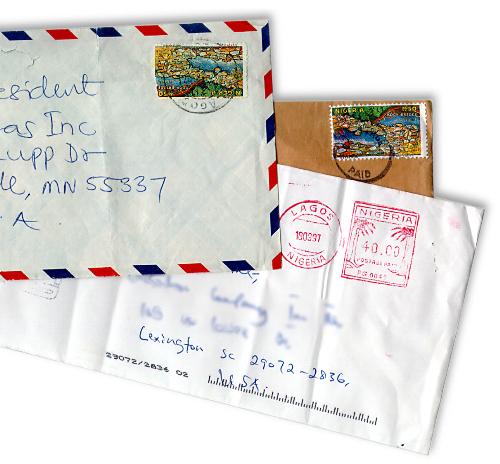 Pakistan
5 responses

• China
30 Jun 07
Most of the time I use emails instead of letters unless I have to mail a card or something like ''a letter of recommendation with the company's letterhead and the stamp that is needed on it'' to my friend or colleague or something that resembles. I love to use emails, so fast and convenient, and so do my friends and family. Thanks for your topic.

• India
21 Jun 07
i think that none fits.....letters are too late and emails are unreliable, as i dont think you check the mail everyday, i prefer to call them if they are away, its instant and quick and personal, and it makes you seem that they are not far but somewhere near.......

• United States
21 Jun 07
Well for me I would perfer emails for a number of reasons im always on the computer so I usually check my email a lot. It takes a few days to ship a letter to someone far away and I perfer typing it then writing it because my hand writing isnt all that good and thats why I perfer emails over letters.

• India
21 Jun 07
Letter writing is an art. We should not forget to write letters even in the lightening fast era of modern world today. But we email the most because only it is fast. I write letters in emails as if they can feel it as a letter. The main advantage of email is the time which it saves to reach a message. Sometimes in case of some friends whose email ID is unknown I have to post letters.

• India
21 Jun 07
Hi billabadmash!! I have never used Postal letters other than for job applications and joining some where..I used to contact my friends mostly through Phone..If anything i wish to express more or the things which cannot be talked through phone i use emails...Good Luck!!