What can you advice me?

Philippines
June 21, 2007 8:10pm CST
I'm working right now abroad away from my husband and child for the better life we could get. After 3 months on my work and long distance relationship with my husband, he felt homesicked with me and missed all the things we did in our country... now, I'm confused because we're currently in debt and paying may debtors and if I'll go back home, I don't know what our future will be and if I don't I don't know if I could get a broken family... I prioritize my family than money but what can you suggest me with my situation.
9 responses

• Malaysia
22 Jun 07
Hi, clark16! I can relate to your story. Like you, I am away from my husband and soon, I am going to be away from my son too *sad* Our reason might be different but the feeling is always the same. Being far away from your loved ones, it is really hard. I know family is the most important but looking at your situation, do you think you will be able to solve your debt problem if you choose to go back to your home country? What if you go home and try to look for a new job in your country? Will it be possible for you? I do believe you have a contract with your present employer that you can't simply break the rules. Will it burden you more if you choose to go home? It is really hard, but you need to think of the right decision. I understand how worried you are, thinking of the possibility of a broken family. Definitely, it is one thing that we are trying to avoid very hard and hope it will never happen in our life. Do you think your husband can wait? Time passes very fast. Like me, I was like crazy before when my husband needs to go back to his country and stay there for almost half a year. I cried every day and night and whenever I looked at my 4 months old baby son, I felt like screaming my heart out and crying non stop. But after awhile, I became normal. And now, I am waiting for him to be back into my life in less than a month. I hope you can solve your problem and whatever it is, just be strong!

• Philippines
24 Jun 07
hello!!! thanks for sharing your opinion, I appreciate it and I became strong with my decision after knowing that I'm not the only one who faces this kind of situation. Me and my husband is talking about this matter and what we have decided is go back home and find alternative ways for us to earn in our country. I hope I could be successful with my search for extra income when I go back home...hope we could talk more about this matter soon... and I'll update this topic on what will happen to me.

• China
22 Jun 07
yeah, i think that's a baffling question and you should keep working and keep in touch often with your husband, tell him that you are always be there for him, tell him your real feeling about the family and you won't do anything which is not right. i think that is a way to solve the problem!

• Philippines
24 Jun 07
yes, I actually do that.. but you know I wanted to be true to myself...I know people in my workplace who has family in their own country who also flirt with other workers here... I know they can't help it bcause maybe of loneliness and just wanted to enjoy life after work so not to become bored. Maybe, it's possible to happen to anyone even with me because we're only human... or if not me, maybe my husband, you know the risk about that in a family... it's like a matter of decision to choose family or money... and I hope financial circumtances of each one of us will have a solution without being far from their love ones... I'm envy of local people I used to work with because they earn a lot and still stay with their families here. I hope my country could do the same so that we won't be needing to go far for the sake of money... but, of course this is it, we have to face the reality.

• China
22 Jun 07
My husband is abroading, receiving training. It's less than two months and there's still one month left, but it has already driven me crazy. I miss him so much. I just want to be with him! but i think men are tougher and I don't think he will stop loving you because of that. If he does, maybe he isn't the one. but I do hope you won't stay abroad very long. That won't work

• Philippines
24 Jun 07
yeah, thank you cause you understand the emotions my husband facing right now.... it's not good to make it very long but, if l'ii try to finish my contract for the sake of money that would be 3 years and many things could happen without our presence for each other. I know it's not practical to quit my job and go back home and be together with my family, many people I heard suggesting that there's so many ways to fight homesickness but what is on my mind now is vice versa... there's so many ways to earn money without being far from your family, but it's difficult to find...you know...

• Philippines
22 Jun 07
you should have talked this over with your husband before you left for abroad. he should have known that you will be away for long and he should do his best to make things worth while. i suggest you talk to him again and explain your side that working abroad is the most practical way to get rid some of the financial difficulties you're facing right now. this means a lot of sacrifices are to be made for both of you. i have been into your situation before and i did a lot of adjustments myself to be able to cope up the impeding problems besetting us. i was able to finish my kid in school and have a small business because of my hardships. think of your family's future. will you be able to pay your debts if you would come home that soon?

• Philippines
22 Jun 07
Hi..im still single..but at my age of 22 I know how money contribute to the needs of family member..I am the breadwinner in my family..Sometimes i used to think to go abroad and have salary more than I earn here..And I will really go abroad, to support them..You and your husband may be has to understand what is happening to your family if both of you will think about your emotion... ok..Why make savings from time to time..then after go home and put up your own business so that you can have a source of income,without leaving your husband and siblings.

• Philippines
24 Jun 07
actually, we have already started a business when I was home... and we're happy cause we earn money from it while we're altogether at home... (still currently continuing our business). what just made me forced to go abroad is that some of our equipments and business investment were stolen one night last November 2006...I became scared and worried what our life could be especially now that we have a baby, so we made loans to recover and I wanted to help him recover from our debts... but, I think being far from him didn't work just for money because he can't concentrate from working on our business without me unlike before that we're both helping each other doing the business together. Thanks for your nice suggestion.

• Philippines
22 Jun 07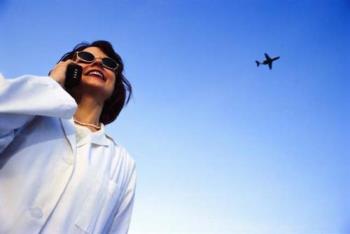 Well you should talk to your husband that you both have to make the necessary sacrifices because what you are doing right now is for the benefit of your family in the long run...exert a lot of effort to make him understand the situation...try to communicate him through video call using Yahoo Messenger...so that you can see each other most of the time.

• Canada
22 Jun 07
That is really a tough call. Can you talk to him about it more in depth and see what he would like you to do. You are right family comes first but you need money to make it too. Good Luck.

• Philippines
22 Jun 07
Im still single but I know how hard it is to be apart from your family. My dad used to be an overseas filipino worker,we only got to be with him as least once a month in a year. For 25 years..our only way of communication by that time was thru letters, calls as electronic gadget by that time is not that "in" yet. Anyway, you should talk to your husband and explain to him the Pros and Cons if you go back to them,there are ways to be with your family, just have your communication open, talk every now and then, chat with cam and a mic , is ok and text messaging, calls on cellphone, there are ways, especially if your earnings abroad is better than your earnings at your country.Just like you said you have a lot of debt to be settled, im sure you'll find a way with it.Goodluck!!!

• Philippines
22 Jun 07
It's hard to be away from our husband and kids. But come think of it, If you stay together do you think you can earn more for your family? It's a normal feeling but if you think it positively I know you can do it. Tell you husband not to be too weak, tell him after the contract we can be together. Try to contact him not always because it's hard or may through YM, maybe for hours. You can use Cam and Microphone in a cafe to talk so maybe it will help.