have you been awake for 48 hours?

Cebu City, Philippines
June 21, 2007 11:52pm CST
I was able to hit that when my father died, during his wake I find it hard to sleep and I didnt realize that I was already awake for 48 hours. I was hyper active during those times of my life, the death of my father did not sink in yet, may be I was still on the stage of denial.
6 responses

• United States
22 Jun 07
The one time in which I was awake for 48 hours was during the time in which my father went into a drunken rage and fought with me. I was able to fend him off until the police took him away, but I had so much adrenaline pumping through my system and my mind was devising so many plans to protect my mom and sister from him that I couldn't sleep. That was probably the worst two days of my life...

• Cebu City, Philippines
22 Jun 07
I am glad that you have taken the time to take care for your mom and sis, I cant imagine what happened if you were not there to protect them.

• United States
22 Jun 07
I do that a lot when Im playing video games. The time just flys by. Sorry about your dad.

• Cebu City, Philippines
22 Jun 07
Yikes, tow days playing, didnt your eyeballs went out?


• Cebu City, Philippines
4 Dec 07
Our minds are awake in hese tims in our lives, but our body is too weak to survive the hours of no sleep. Maybe its the way our bodies cope, then after that we just fall down.

• India
29 Nov 07
i was doing a part time to design a software for a road construction company and that software went too complex than thought and i had to work night and days leaving my college to complete it...it must be once i had been awake for 48 hours but during that time of a fortnight i remained awake between 24 to 36 hours and then the sleep was awesome like u just want to sleep and u are down...and if i had laid down once in those 15 days, 45 seconds to deep sleep and waking me up before 6 hours = impossible!!!

• Philippines
15 Jul 07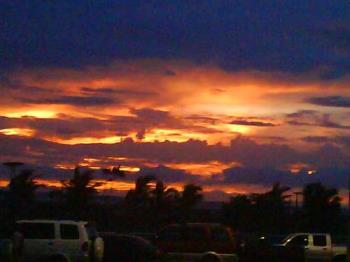 im sorry for what happened to your dad. ive been awake for 48 hours.. been even awake for 1 straight week. i was awake that long because i have to finish my articles that are needed to be submitted before our paper's printing schedule..

• Cebu City, Philippines
17 Jul 07
yes, during those times i needed a supplement to help me.

• Philippines
27 Jun 07
I had experienced many times not to sleep for 48 hours straight. That was when I worked as an accountant. There were times that I even felt like crying and just dropping everything because I was to tired already. Gosh! I am just glad that I am no longer one.

• Cebu City, Philippines
2 Jul 07
wow, i cant help being awake for 48 hours awake with numbers.Im going to get crazy.LOL