Message for Wendy Valdez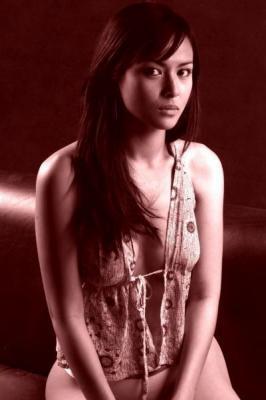 Philippines
June 22, 2007 6:56am CST
Do you have any sincere message for her? Just post it here. I will make mine soon.
5 responses

• Denmark
22 Jun 07
Erhm no I don't have a message for her, I don't know her, but mann she's hot... More pictures please :-)



• Philippines
29 Jun 07
Wendy, I admire you a lot the first time I saw you in Big brother's house. You're so natural, and pretty. It's really nice to be honest to yourself and to everybody, and it really captures almost everybody's heart and make you our bet. But when I saw you crying because Bea and Geann choose you to be out from the house, it's not fair. You join a contest there, you make friends with them and you should put in mind that in a contest there should always be a winner. Even if you're closed to each other there are a lot of things to consider since it's a matter of voting out. Maybe you're just too emotional and you did not control your anger that made you so negative to all the people watching PBB every night. If you will win this Saturday, I hope you should know your limitations because not all people in the business are true, sometimes you need to be fake not to cause any trouble with other people. so good luck.

• Philippines
22 Jun 07
To Wendy: I hope you can find it in your heart to forgive bea and gee-ann. They mean no harm. Open your mind girl. Don't stick with your anger coz it will lead you to nowhere! Goodluck! ;)