What is the best Windows Browser?

Philippines
11 responses

• Germany
22 Jun 07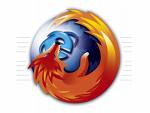 For me Mozilla Firefox is the best browser in the world. I am so glad that I do not have to use Internet Explorer any more. I tried shortly Opera, it is a very nice and fast browser, but it was too different to use. Then I found Firefox and I love it. I like that the window builds up so fast, I like the tabbed browsing and that I can get many add ons. And the best thing is it is free. It works with windows and also with Linux. This Firefox browser hardly ever catches a virus. Mozilla has invented the best browser on the net. I am a very happy user of Mozilla firefox. Happy mylotting!

• Philippines
30 Sep 07
Hi, currently I am using opera as my main browser. It is fast and safe to use. I like the overall performance of this browser. What really matters on me is the speed performance of this browser. Otherwise, I am so impressed and grateful with its performance. I also used mozilla firefox and IE. I used them especially when there are sites that cannot be opened by opera. Anyway, I recommend mozilla and opera as the safest browsers to use. Have a nice day and God speed!

• United States
26 Jun 07
According to some people the best is the Mozilla while 50% says Internet Explorer. So it's 50/50 then. My friend has both windows browser in their desktop/laptop. For safety he uses the Mozilla one while if there are sites that won't open because of the errors, that's when he use internet explorer.

• India
22 Jun 07
Firefox rockcs, when compared to the other Windows browsers such as Internet Explorer, Opera, Browzar etc... The Performance and the Options available with the Firefox are just mind boggling are not available with the other browser. Another feature of Firefox that impressed me is that its ability to use Extensions which is actually limitless. Almost every feature you need in a browser is available as a Extension for Firefox. Ability to Save your Session, and Restoring the Session when Firefox crashes are another important feature of Firefox, not available with other browsers.Also Security is one another very critical feature of Firefox, which is many times better than IE etc. You can completely disable javascript in Firefox, easily switch the proxy, control your favorite media player, auto refresh your pages, lock your pages and many other interesting features in Firefox. Memory consumption problem in Firefox can be solved by Restarting the Firefox, so this also not a big problem.

• India
22 Jun 07
I think iexplorer is the best web browser bcz it has many features that are really in the interest of users. I am using this browser for several years and I have not found any problem with it. I also use mozilla firefox but I prefer iexplorer bcz of I am quite use to with this browser.

• India
29 Jun 07
once i only know about internet explorer.i am not even heard about opera or firefox.after i joining mylot, a friend in mylot told me that firfox is best to work with especially mylot.so i installed and now i can feel the difference from IE.firefox is much faster than firefox.also when browsing in IE there be many times norton warning,that attack blocked!but after shifted to firefox i rarely got this warning message!

• Philippines
2 Jul 07
which faster again?frefox or firefox?;D, well you have a lot to explore and keep exploring tools for internet. ready your pc for some changes and you too ;D. i used both the firefox and opera both has its own features that differ each. one thing that i like in opera is the download manager built in. keep posting, next time watch words, but evendo "firefox is much faster than firefox" its still counts ;D.


• United States
30 Sep 07
In my personal experience Firefox is the best Windows browser as it is the most compatible and most safe. You can block scripts with it, thus deciding what you want running on your machine. Most web pages will show correctly on it. * IE is standard, although it is the hacker/cyber criminal's dream. It has holes big enough to sail the Enterprise through much less a computer virus.


• India
13 Jul 07
as per my experience firefox is good actually at present I am using both IE and firefox and feel the later one is doing good