how happy and satisfied are you with your current work???

Philippines
June 24, 2007 9:14am CST
am a fresh graduate from a big university. and i am currently working as a call center agent. am quite happy about the job and the pay that am getting, and i believe i will be staying here as long as i know that there will be a chance for me to grow here!:) i am a person who seems and try my best to see the positive side of the situation. there really are a lot of criticisms given to students from my school working as a call center agent after we graduate, it's because people believe that with our school and the kind of education that we have, we should lead and manage people. but guess that's where we are heading after a few years from now. and there is really no where else to start than in the bottom!:) if only there are better paying work than what i have right now, but guess we are not given much option, and what i am having is the best that i have at the moment!:) how about you??:p
4 responses

• Netherlands
1 Jul 07
well austere, I think you are doing great. It has always been a problem finding a job that suit your education especially for a fresh graduate. Most of them ask for experienced worker. How can you have experience if the won't let you to have one. And you have to start somewhere even if that means from the bottom and your age keep ticking. So, I did almost the same like you when I finished my university education. I just grab job that I'm able to do and available regardless my education background. As long as it pays good and I can learn some more/got opportunity for higher position...so, why not. Who knows after having couple of years working experience, you'll get a better offer. It is better than sitting home waiting for a star to fall.

• Philippines
6 Aug 07
heheheehe. great point. but seems like we need to go through the hierarchy and start at the bottom. it's nice to work with with the field that you have studied for 4 years, but sometimes there are more important things than getting what we want and what is ideal.. i have a family to support and they have been my greatest inspiration in my work and why i should do better with it. some people find it a burden in their part, but for me, i see it sharing my belsseing and my means of saying that i am so grateful to have the kind of family that i have. not rich, but the kind which sticks through and through.

• Malaysia
29 Jun 07
currently i'm happy but not that happy! i work at a great place and my colleagues are awesome. my boss recognizes my potential and does allow me to do challenging tasks but somehow i feel like i always let him down or something..huhu T_T ..i hope in time i'd be able to grow professionally and personally and gain the full trust of my boss. guess i'd have to keep trying and put in more effort to achieve my goals and never give up .

• Philippines
6 Aug 07
yep.. guess that what you should do.:) just try to be strong and keep a head's up. be confident with yourself. believe that you can do it and surely you can. sometimes we fail because of what we think. what stops us is the fear that we have inside. try to do your best and think that you are not doing for your boss but for yourself. try to set a goal and get inspired. make you dreams your motivation to do better. you can do it. i certainly know you can.. thanks for dropping by and sharing your thoughts here!:)

• India
28 Jun 07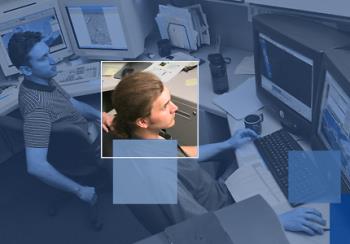 Ofcourse, Im very much happy with the current job. Im into the Profession which was my childhood dream and so I just love every moment of my work. Apart from that, I also have a good boss, who dont nag me too much. He believes in the personal freedom and at the same time ensures that the job gets completed. Once the job is done, he dont worry about the other things about me. Also the work environment for me is also good. I have a good network of friends here who are very jovial and are true to the friendship. So, I love to go to my office, everyday.

• India
24 Jun 07
i'm still doing chemical engineering... and i'm quite happy with the way things have gone in ma life... i got pretty good results in 10th nd 12th standars...and m doing quite ok in my engineering... so a i hope a promising career is waiting for me in the near future... apart from the regular classes... i do quite a lot things related to computers... i know basic languages like c& c++.. i've also done a call centre job for 1 month in ma summer vacations last year... i enjoy my life to the fullest...