do u always fidgit with ur nose? isnt it bad habit?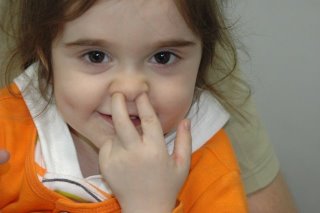 India
5 responses

•
25 Jun 07
i hate spitting. It always looks disgusting to me. Also with the increase in cases of T.B in the uk this habit is dangerous, but still continues blessed be

• India
25 Jun 07
yeah thts worth mentioning here too. i donno why people do tht, i even dispise spitting in the wash basin, and the funny noise they make, uwah

•
25 Jun 07
it honestly makes me feel like vomiting. I have even seen people after extensive nasle excavation, examine and eat the contents. Now, how gross is that?

• India
25 Jun 07
its still worser, now i am nauseating. i have seen people smelling their own filthe, even though not as bad as eating them, it still is a bad thing to do, more bad is rubbing them all over, chairs, table bottome, dress, walls


• India
25 Jun 07
many people just forget they are in public, and they go on scratching at all the wrong places, just like flithy stray dogs filled with ticts

• Philippines
25 Jun 07
Yeah, i agree but i find it funny too. I think burping loudly is also disgusting especially when attending a formal gathering...but I think it is not that bad in other cultures.

• India
25 Jun 07
anyway it is bad, and uncultured to burb in public, cant they just control or they should excuse themselves

•
28 Jun 07
I don't. You mean like bewitched? Geez no, If you scratching it, sure but very rarely. ~Joey

• United States
25 Jun 07
I'll admit that I "clean house" once in awhile, but only when I'm in front of the bathroom sink, cleaning up for the day. I don't do it in public. I've got a better one for you. Once I was on the freeway, and saw a guy in the fast lane driving kind of funny while watching his rear-vier mirror. I pulled up beside him. He had a pair of needle-nose scissors, and was cutting nose hairs! :S