Tom's Best film of the 90's?

United States
June 26, 2007 11:05am CST
Everybody knows Tom has sorta lost it since becoming a scientologist, but this film is very much different from alot of his earlier films. I love all his acting, but would you say this is his best film of the 90's?
3 responses

• Philippines
25 Aug 07
I have to say that it is jerry maguire. Until now it is still quite popular and usually quoted.

•
24 Jul 07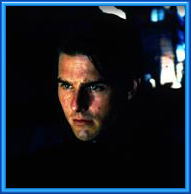 Hello Ms.Shadow, I don't care if he's a scientologist or not. I don't care what those hollywood producers think too. He's one of the best damn actors out there. And an ICON. what I must say, there is a time for everyone...is all. BACK ON TRACK: EYE WIDE SHUT is the BEST tom curise movie EVER, after of course, INTERVIEW WITH THE VAMPIRE. It's dark, sexy, mysterious and u never get to know what the heck is going on. I have personally went trhough something like the lead character experienced, so i can identify with what he was feeling. I also like the idea of walking alone
@
nite.