Do you get ANGRY when you're HUNGRY?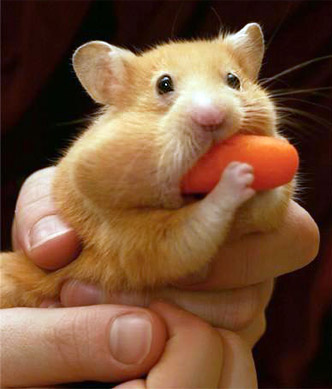 Brazil
7 responses

• United States
1 Jul 07
Yeah, I do sometimes. If I haven't ate all day, I will start getting headaches and things start to get on my nerves more than they normally would.


• United States
28 Jun 07
I won't say what I turn into when I get hungry because it isn't polite! I will just say that I also get angry and leave it at that. I can't think straight either. If for some reason I get really hungry then I also get a headache, start to feel all weepy and emotional and don't even want to eat even though I know I need to.


• United States
28 Jun 07
well sometimes I get angry when im hungry I get hungry a lot especially at work and I never get angry there but if where going out to eat somewhere with my family and we havnt left yet and I havnt eaten anything then I would start yelling at them to make up there mind and to just go already.

•
3 Dec 07
Well, more I get impatient, sometimes that makes me annoyed, then perhaps I am a little angry, he he he all the best urban

• Malaysia
5 Oct 07
Lol. That's normal because when we are hungry our body is tired and it couldn't function as normally it does. However during the fasting month (Ramadhan), we all have to fast and therefore we have to learn to control our anger. Indeed we feel tired, hungry and thirsty, but personally I am able to control it. At the end of the month, I am able to reduce weight (lol) and look much prettier. Ha ha. Go to eat now. You sound very hungry right now. :)