How would you feel if your son was to join the army?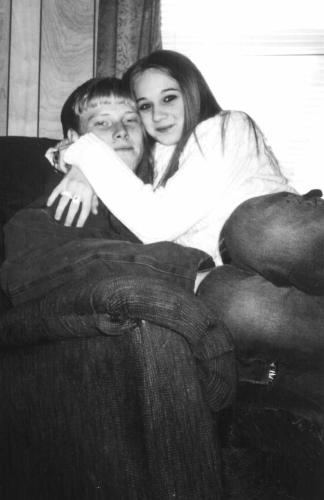 United States
June 28, 2007 8:17pm CST
My 20 yr.old son is planing on joining the army.I do not know how I feel about this yet.He wants to make a career out of it,his girlfriend does not want him to.I guess I have to say if this is what he really wants "God Bless Him".
7 responses

• Singapore
7 Aug 07
At this current situation, it is better to drop the idea of joining the army. Due to being sent to Afghanistan for peace-keeping, your son may risk his life if he is in the hands of the terrorist though a battalion is sent. Unless your son is bent on joining the army, then it will be God Bless Him and Good Luck!

• United States
30 Jun 07
I would be immensely proud if my son (or one of my daughters) decided to join the military. But I would also be terrified of what will happen to them. My dad is opposed to it. He enlisted in the Marines during the Vietnam War and doesn't want the kids involved in the military. I understand why after what he went through, but I would still be proud.

• United Arab Emirates
30 Jun 07
It is really a difficult decision for a mother. Mothers are always worried about the safety of their children. So, I am sure what you are going through. Even if our child plays outside we mothers are sometimes worried about their safety. You can try to tell him to have a second thought. If he keep insisting of joining an army then what can be done. He is grownup and can make decisions. Give him your blessings. He is safe with your blessing. I wish him the best for his future life.

• United States
30 Jun 07
I would be concerned but at the same time proud of him no matter what his decision will be. My brother has been a career Marine since he was 18 and he is very happy wih his life. We can only pray for their safety and hope for an end to all wars.

• United States
29 Jun 07
oh I can honestly say I wouldnt like it AT ALL...As much as I think it'd be very nobel and wonderful that he (or my daughter for that matter) would want to do something like that, I seriously wouldnt like it one bit...Just the thought of the intense possibility that I could lose one of htem after losing one child already would push me right over the edge I have to admit

• United States
30 Jun 07
Yes,I could see were that would really brother you.I lost a child during brith,but I never got to know it.But,it still hurt for a long time.If I had had it for a while I do not know how I would have reacted.I am beleiving he will be alright,I can not beleive anything else.Thanks.

• United States
29 Jun 07
I'm sure in these times I would be very concerned for his safety, but I'd also be proud.

• Philippines
29 Jun 07
I will ask him a million times then if says he really wants it then go for it and good luck. huhuhu.