How's your opinion about construction of a resort spa along an active volcano?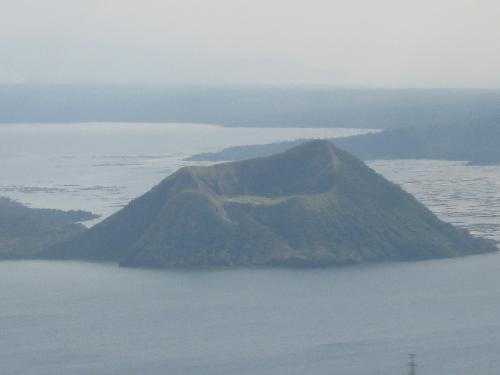 Philippines
June 28, 2007 8:55pm CST
Maybe some of my countrymen are aware of this that a Korean firm Jung Ang Interventure Corp. have plans of building a Taal Island Spa Resort at the volcano's crater, our ECC (Environment Compliance Certificate) was approved that and the construction had already began. And this maybe the reason of two earthquakes rocked Taal Volcano last sunday. Isnt it the whole island is considered a permanent danger zone? And explosions in any part of the island will affect the whole area? I just wondering what happening to our government officials, not considering the effect of this to the people living in the area near the volcano? And now our DENR department receive so many comments and disagreements reaction from private individuals so the construction was suspended. If you are living near that volcano are you agree of constructing amenities in the crater of the volcano? Why?Taal volcano is one of the 22 active volcano here in my country. And it is located on an island lying in the middle of scenic lake in Batangas province. Please take a look at this picture we got a shot when we had our picnic in tagaytay.
2 responses

• Cebu City, Philippines
29 Jun 07
I think I wont decide to enjoy my spa there, its a very dangerous place to have a spa and I dont think it could be safe.

• Philippines
29 Jun 07
Is it safe? Is it legal? I always thought that natural resources can never be owned by any private entity yet alone a foreign person. I always thought these are always own automatically by the government. Would the workers, employees and customers feel safe knowing that at any time the volcano erupts their sure to be endangered? It just proves one thing, there is corruption within the business and the area. You guys should fight for the safety of your place. Plus it would certainly a national catastrophe if in case the volcano does erupt, and it is still considered active. Here in my place we have a dormant (inactive/sleeping) volcano, but still no one is stupid enough to try to wake it up like what the people are doing in Taal.