School fund raisers

United States
July 2, 2007 10:15am CST
My sister and my friend's son bring home more school fund raiser packets than I ever did when I was in school. I don't mind to help the school and I always try to buy something, but every few months they have something else. I don't buy $8 rolls of wrapping paper or $13 tubs of cookie dough. Does your child or a friend's child bring home school fund raiser stuff frequently?
4 responses

• United States
20 Aug 07
My son is only 8, and in second grade last year, but he has become somewhat of an expert in selling things for his school. He whines about the prizes that he might win if he sold x-amount of things. Fund raising has become out of hand in school now a day. It feels like every 2 weeks, there is something else that my son has to sell. Frozen food, candies, cookies, christmas things, books club, jumping for heart, walk a-thon, etc... I have got to the point where I just glance over it, and toss it out now. Imagine you live on a street that have 5 other children in the same school, who will buy from whom? The children live under this kind of pressure in the school from fund raising concepts that were taught to them. It's a shame! They should just let the kids be...

• United States
21 Aug 07
The daycare I work at has even started doing fundraisers! It's ridiculous. The parents that have school age kids complain because they end up doing 2 and on ocassion, it's the same one the school is doing. The teachers are even expected to participate on top of our other duties. Fundraisers have gotten completely out of hand and it makes the kids feel like their not doing a good job if they don't get that certain amount and sometimes parents can't sell that stuff at work. It seems like they do way more fundraisers now than when I was in school.

• United States
21 Aug 07
I guess those fund raiser are what get the schools the extra things that they need like computers and so forth. and no parent wants to be responsible for pennyy carnivals like they were when my kids were in school. Of course the schools didn't need thhe things that they do now.

• United States
2 Jul 07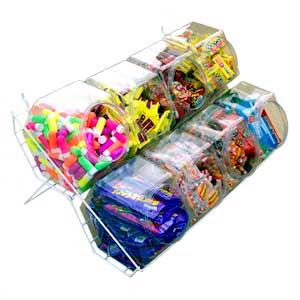 The thing that aggravates me about these fund raisers is that they give the kids quotas. Now some kids have a talent for selling this stuff or their parents work around a lot of people. Or like you they have a lot of family around. When I was in school and our organization need funds we did bake sales, (not aloud any more) car washes, handyman sales, Now a lot of the kids take the sales sheet home and mom and or Dad take it to work. Some kids are just not good at hitting the neighborhoods up. They tell you not to but where else are the kids going to sell this stuff.

• United States
2 Jul 07
That's what I'm saying. I know I hated the idea of having to go door-to-door. They give them a certain amount they have to do or they can't participate in anything fun. No recognition, even for trying. What about parents that can't solicate stuff at work? I wish they could do bake sales again, that was hard work with worthwhile things to buy for reasonable prices.

• United States
2 Jul 07
The last I heard here was you can do bake sales but you can't really put prices on any thing. You have to ask for a donation and if some one wanted to offer a nickle for a cup cake you have to take it. WE used to do penny carnivals to at hallooween and for spring fest and fall fests. then all the kids could participate they way they would feel comfortable. They probably went the way of so many things. No one wants to do the work.


• United States
2 Jul 07
The only kids in my life is my nephews and neither of them are in school much. However my co-workers have kids and bring in fund raisers but they don't bring in too many. It's probably only maybe 2 or 3 times during the school year. My school rarely did fundraisers. I ditch fund raisers and only participate in Girl Scout Cookie Sales. Yummy!


• United States
25 Apr 08
Yes, I graduated a year ago, and until I got to high school, every month or so there would be a new fundraiser. I never sold more than a few items, because no one could afford the products.