Slow down!!!!

United States
July 2, 2007 11:08am CST
I tell you what to me this summer is going way too fast. I haven't gotten to do anything I wanted to this summer yet and the next 4 weekends are booked up. I also need to work on my tan before the 28th of this month and finding it hard to get to the lake. Slow down I need off!!! Is your summer going fast?
4 responses

• United States
3 Jul 07
No, my summer is not going too fast. It is way too slow. It is such a furnace out here, I wish it were over. I don't go outside as the heat will bake you in a second. Can I come out to where you are? Sounds like you are having fun in the sun.

• United States
2 Jul 07
My summer is going pretty fast as well. But you have to take out the time to do what you really like. Just clear your schedule and go to the lake for the next 4 weeks. Only then will you be happy. Summer comes around only once a year. You would hate for it to be Sept. and you realize that you have to now wait 8 months to do some of the fun things that you wanted to do before. So take off from work, cancel those important plans and get to tannin'.

• United States
2 Jul 07
I totally agree summer is going too fast. As much as the heat is draining and the mosquitos annoying, this is the best time of the year. I am not ready for classes to be in session or enrolling again. So I will live in denial as July rolls on and August sneaks in...

• United States
2 Jul 07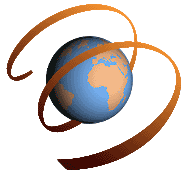 well Tric the older I get the faster time goes. These days there is just so much to do, get done and places to be that it sometimes leaves my head spinning. Wen your a kid the time just seems to drag and there was nothing to do.Now I wish I was that age again so I could hollar I'm board. Now sometimes I'm just as board but I have to do the thing my mom used to do. I sometimes feel like that song " Stop the World I Want to Get Off"