Do You Hear Bells?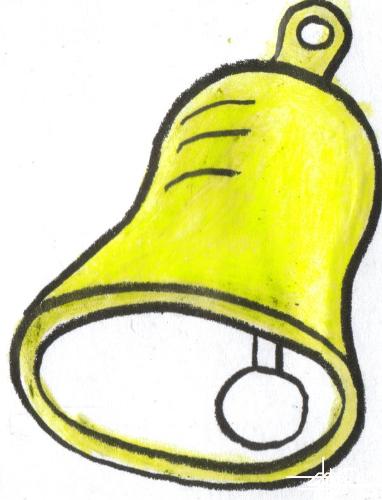 Turkmenistan
July 2, 2007 8:46pm CST
There are many different bells in our everyday life. There is the doorbell, the school bell, and the church bell. There is the bell on the cooking timer and the bike bell. The bell that I am most likely to hear is the one on my friends bike. People like to play with it all the time. People walk by and ring it just to be ringing it. The bike is locked up on the outside of the apartment building and playing with the bell, although annoying to me, must be fun for some. My friend comes out to yell sometimes, but it just seems to make them want to ring it more. Is there any particular bells that you hear on a daily basis?
5 responses

• United States
4 Jul 07
This is not bells but the train whisltes as it gets near crossings. Each engineers are said to their own whistle. I know I have heard several different combinations of whistles. We use to have a church ring its bells everyday at noon I loved hearing that but it stoped. I miss that.

• United States
3 Jul 07
No, none what so ever. I hardly bake or use the timer so. I do like the sound of church bells ringing though!

• United States
3 Jul 07
I really haven't ever paid that much attention to bell sounds, but now you have made me aware of it. I do know this one town that I go to has church bells ringing on the hour. I don't live near any schools and I don't have a doorbell. I'm belless.:)

• Philippines
3 Jul 07
I always hear bell every Sunday, in the church.