what is your gratest achievemt?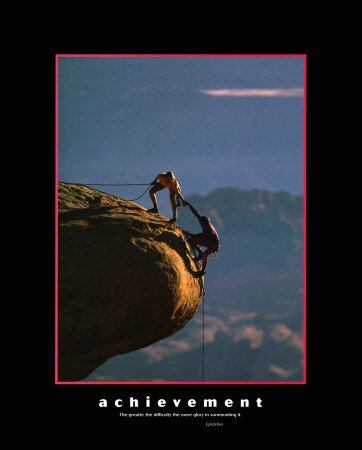 July 3, 2007 6:59am CST
in my life I think I have done pritty good so far, I am 27 married with two of the best kids you could hope for (I am sure all parents say that) I view my kids as my gratest achivment and see it a big honour when people remark on how good they are or how well dressed they are. my other achievemnt that I am very proud of was running a 10k race for charity, as you can see from my picture ( I am the one in the red T-shirt) I am not the slimest of guys and also not the fitest but I managed to run the race and rasie over £500.00 for the charity I was running/ walking for. this is something I know I will remember for ever and I will be trying to do it agaion some time soon. so what do you see as your gratest or biggest achivment?
4 responses

• Malaysia
3 Jul 07
i'm 25,single and i don't have kids.i guess my greatest achievement would climbing the highest mountain in south east asia,mount kinabalu. or another would be studying for my master of biotechnology.i like jogging and walking for charity too!

• Canada
3 Jul 07
Good for you, my kids are my greatest achievement also, I have 4 kids, a set of twins and a special needs child and a rebelious teen but they are my most precious and greatest achievements, and congratulations on your run that is quite the achievement.

• United States
10 Jul 07
I hate to be boring! But, I have to echo your other responses and say that my daughter is my best achievement. She has always been my good luck charm. Since giving birth to her several years back, I have had nothing but great success financially. Recently, I opened an online business and now make $100 monthly. I know that doesn't sound like a lot, but it allows me to stay home and be a full time mom. These are the best times of my life, and I wouldn't want to miss them for a minute.

• United States
3 Jul 07
Marrying my husband and motherhood!