Email Notifications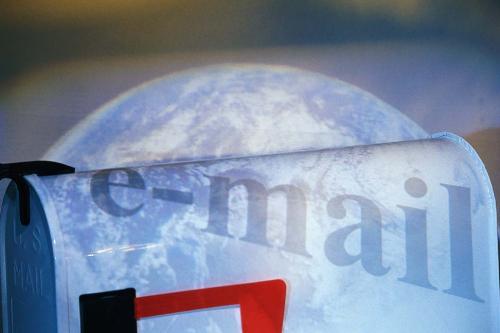 United States
July 3, 2007 10:15pm CST
Do you receive ALL your friends discussions through email notifications? I just noticed while going through the "discussions my friends started" that I have not been receiving them all, and yet most of my friends on my list (those who are active) the notify button is turned on. Am I the only one experiencing this? Is this another one of many glitches in mylot? LOL
10 responses

• Orangeville, Ontario
4 Jul 07
Did you have them turned on to begin with? They aren't automatically turned on when they become your friend; you have to turn them on. I haven't checked my list of friends to see if the notifications have been turned off but I am only receiving notifications from a couple of friends. But then, only those couple of friends are active right now.

• United States
4 Jul 07
Yes I did check them again and they are all turned on. I think its my gmail account that is playing up. I couldn't log onto it this morning!

• Philippines
4 Jul 07
I've been receiving all of them, I check them first on my e-mails and then go to mylot. Maybe some of them have not yet received any response, by that, it gets covered by other discussions from your friends that receives responses. Maybe a glitch, but I don't know if that also occured to other members..

• United States
4 Jul 07
I think maybe its something to do with my gmail account since others have not experienced this. Thanks raijin for responding!

• United States
4 Jul 07
No MaddysMommy I have been getting them just fine. Well I'm pretty sure I have I usually have so many in my inbox that I just come to the site to find new friends discussions. But I really dont think Im having the same problem.

• United States
4 Jul 07
Thanks Lifez2short, maybe its my gmail account. I know it has been playing up lately!

• United States
4 Jul 07
Yup. Since you've said that your notification is on, maybe the problem really goes to technical problems which in need to contact mylot about it.

• United States
4 Jul 07
Yup I should do that shouldn't I! thanks for responding gotcho0O!

• Bangladesh
5 Jul 07
I think every thing is ok.. & I receieve a lot of mail daily & it is all but tough for me to reponed for all kinds of discussion. I think home page is now so powerfull & beautiful to make a make response & for start a discussion. My mail box is jam already & it is really heard to read all of those notified mail one by one.

• United States
5 Jul 07
I know what you mean, the more friends I add the more discussions that come into my email box, but its all good! thanks nill for responding!


• United States
4 Jul 07
So it looks like there might be another glitch in mylot, thank for responding calais!

• United States
4 Jul 07
I am getting email notifications for my friends that I have turned on. I had this problem in the past but have not noticed this happening recently. It is hard to keep up with all the topics so I generally come on here and look for my friends discussions now.

• United States
4 Jul 07
It might just be another glitch? or it could be my gmail account, as it's been playing up somewhat! thanks kgwat70 for your response!

• United States
4 Jul 07
Hey Maddysmommy! Nope, you're not alone, it happens to me too. And it's usually some of the best discussion questions that are the ones left out, I'm guessing it is a Mylot glitch that we don't get them all too.

• United States
4 Jul 07
Aah nice to know I am not the only one that has this problem. You're right about the questions though, it's the quality ones I often miss out on :) thanks for replying!

• Philippines
4 Jul 07
What you experience is not really new here. I used to have that kind of problem too. Mine is different though. I went through all my list of friends and was perplexed to see all the notifications were turned off. Imagine me wasting time tuning it on again. Mr. glitch is attacking us again, LOL.

• United States
4 Jul 07
Yup looks like it although it could be my gmail account. It's been playing up too! thanks charms!

• Northern Mariana Islands
4 Jul 07
I have also turned on my email notifications and have received many of them in the previous month but recently I haven't received any but one. I assumed that my friends aren't that active anymore due to summer break, but then I guess I was wrong! There is something wrong with Mylot! I am not sure if it is a glitch or they are too busy but there is defiantly something wrong! I was thinking and wondering yesterday when I was having so much trouble with Mylot, what if there are already too many members her? I mean the numbers don't lie and we are receiving many new members everyday, I was begging to think that mylot has over done itself and maybe the problem is there are too many of us on at one time! Nonetheless that is just my self thoughts….lol…Back to the discussion at hand….hehe I haven't received any more friends' notices in my email either.

• United States
4 Jul 07
I was wondering that when I had trouble signing into mylot this morning. Even when I tried to respond to a post via email notifications, it would not take me to the discussion at hand, but to my home page. Very weird, thanks for responding liyan!