Do u have the habit of going for a walk?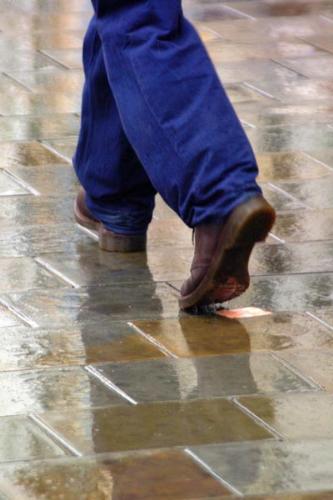 India
7 responses

• Malaysia
16 Nov 07
My hubby and I are very fond of taking a walk along the nearby country lane mostly in the evening as that time the weather is windy and cool. The environment there is peaceful and fringed with green undergrowth. It is quite a relaxing activity and good for circulation of blood. In the meanwhile we could make use of the time to chat whatever we wish. Whenever we visit any other places we often like to take a leisurely walk in the recreational park, the river bank, the beach and the mountain.

• India
17 Nov 07
O! really nice i can visualise the atmosphere.. really pleasant.. you melting into the arms of your hubby.. Wow! you have a good husband, who cares you. Have a nice time.

• United States
15 Nov 07
No I don't go for walk. Tell you the truth I am probably lazy, but also here is nowhere to go. we have forest near here, but it is dangerous to go by yourself, so i don't go. But when I was living in Germany , everyone would go there for walk. It is really favorite there and my landlady, she would go every day with her husband. They didn't care if was 40 celsius or -3. I wish to be like them, just go.

• India
16 Nov 07
If you dont go for long walks, then do you have workouts reguarly?


• India
15 Nov 07
As you are busy with your schedules you may not be finding the time.. And BTW.. try to develop a habit of going for a walk..not for you.. but for your friends like me, who wish that you must live a long and healthy life.


• Delhi, India
5 Jul 07
Yes, I go for a morning walk daily with my spouse. It not only refreshes us but gives us enough energy to re-charge ourselves and keep us fit through out the day.

• United States
4 Jul 07
I walk for one hour every night-unless lightning-in my neighborhood. It refreshes the mind.

• Philippines
4 Jul 07
Yes I love going on long walks, whether with company or alone, provided the weather is nice. I try doing brisk as well as leisurely walks and it's great for my bad back.