Is cookie dough icecream safe to eat?

United States
July 4, 2007 6:33pm CST
I've heard that you really shouldn't eat raw cookie dough from the package because it contains uncooked eggs. So, how about cookie dough icecream? Would the cookie dough part of the icecream contain raw eggs too? Do you think this would not be safe for pregnant women or children?
6 responses


• United States
6 Jul 07
It's been a problem for a while. Eggs contain a bacteria that can cause solmenella. (sp??) The best way to eat them is cooked thourghly. Pasturized eggs aren't as big of a problem as it had been in the past. They still have the risk of containing the bacteria, however.



• United States
5 Jul 07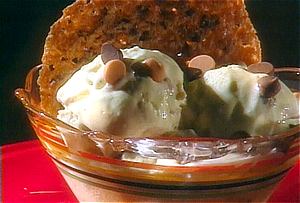 I am sure the FDA would NOT allow any food product to be put on the market that had raw eggs meant to be eaten in raw egg form. I've searched for a while before responding to your question, and found not one recipe or ingredient list that even had eggs listed. Here's a link to one of the recipes I found. I may just have to give it a try. :) http://www.foodnetwork.com/food/recipes/recipe/0,1977,FOOD_9936_23709,00.html Here's another humorous link I found about cookie dough ice cream. I think you may enjoy it! :) http://www.redyak.com/rants/Cookie/cookiedough.htm

• United States
4 Jul 07
I don't think there is anything wrong with eating uncooked cookie dough in ice cream if theyare not cooking it, it might not have eggs in it.

• United States
4 Jul 07
Hmm that is a good question. I never thought of it like that. I really don't know the answer, but I'm sure if you looked around online you could find out easily. Good luck!