From 1-10, how will you rate your PRESIDENT?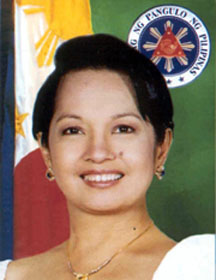 Philippines
July 5, 2007 12:31am CST
I'm giving 5 to Pres. Gloria Macapagal Arroyo (philippine president). I think with her regime she has contributed a lift on our economy especially.. As I see, the economical status of the philippines is steadily rising under her term.. And thats enough for me to say she's a good president at least. Unlike the past presidents although she has stoned with so much protests and controvesies I still believe she did his place nicely. For me what improvements I see in present is enough..
2 responses

• Philippines
5 Jul 07
5? You are talking like you are giving her 8 or 9. Anyways, 7 for me. She did her best, I think, being a President is not easy. We heard about some anomalies, we saw people protesting and we heard a lot of controversies. These are the part of it. We, people, live differently. ~mar

• Philippines
5 Jul 07
Redlime id give her a 7. I'm a working constituent and it seems theirs a little improvement on some bureau/departments especially on the computerization phase for the local and national agencies :)