Do you do housework at night?

United States
5 responses

• United States
6 Jul 07
I am the proverbial night owl and I find that I do a lot of cleaning at night. My hubby works nights and thats when all the kids are asleep so its easier to do things like mop floors when I don't have the stampede of little feet across what I am trying to mop LOL Also I have a tendency to start crockpot meals then too. And do laundry so that its ready for a few helping hands to put away the next day. I am more of a night person than a day person and always have been.

• United States
5 Jul 07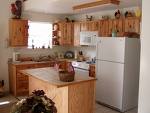 And here I thought I was the only strange one in the bunch, I love to clean at night it just seems that when it is ay time I would rather be doing other things and at night it is calm and peacefull and no one is around to reclutter what I have already done.i also like to clean when it is raining.


• Philippines
5 Jul 07
Yes, I do tend to do household chores at night. The reason for this is that it is much colder at night. During the daytime, I find it better to just lounge in the sofa and read or watch tv than doing chores because it is too hot.

• United States
5 Jul 07
sometimes i do that all except for the vaccuming. my family thinks i am crazy but i can be a night person sometimes and the quietness of the chores